Israeli television reported that ex-President of Israel Shimon Peres had passed away on 94. Doctors could not save him after Perez suffered a stroke about two weeks ago. Israel's ex-president passed away in Tel Ha-Shomer, in the ward of the Sheba Medical Center.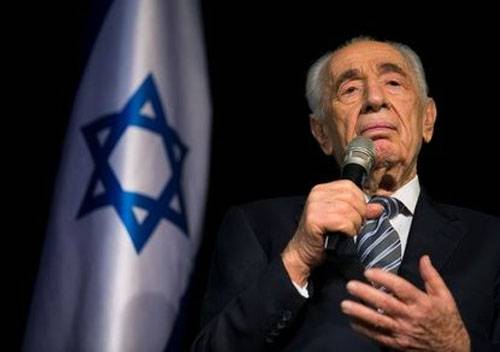 Shimon Peres (Shimon Persky) was born on August 2 of 1923 in the village of Vishnevo of the Novogrudok Voivodeship of the Polish Republic (now Minsk Region, Belarus). The oldest Israeli politician who occupied a considerable number of high government posts during his life: from a Knesset deputy and Israeli foreign minister to a prime minister and president. In particular, Shimon Peres was appointed to the post of head of the Israeli cabinet three times (1984 in September, 1995 in November and 2001 in March). In presidency - from 15 July 2007 of the year.
In 2010, by decision of the Academic Council of the MGIMO of the Russian Federation, for his merits in the field of international diplomacy, Shimon Peres received an honorary doctorate from the Moscow State Institute (University) of International Relations. In 2012, he became an honorary member of the Russian Academy of Sciences.
Shimon Peres is a holder of the Order of the Legion of Honor (France) and the Nobel Peace Prize laureate, which was awarded to him in 1994, together with Yitzhak Rabin and Yasser Arafat for his work on resolving the Palestinian-Israeli conflict.