"Alfa-Bank" went "to the world" with one of the largest enterprises of the Russian defense industry "UralVagonZavod". We will remind that earlier representatives of Alfa-Bank declared their readiness to file a claim for recognition of its subsidiaries by the UVZ - ChTZ Uraltrak LLC and Technopark Traktorozavodsky LLC as bankrupts due to late payments on loans. UVZ acts as a guarantor when repaying the loan with its "subsidiary" structures to Alfa Bank, and therefore, from the time bank managers decided to transfer the claims to the whole UralVagonZavod.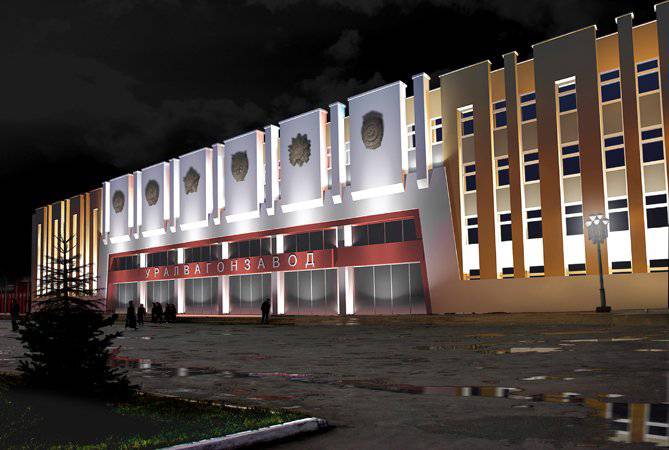 The total amount of claims, taking into account fines for overdue loans, was set at about 7,36 billion rubles and 30 million dollars. Recently there has been a tendency to measure all the funds of Colonel MIA Dmitry Zakharchenko. If we measure the debt of the subsidiaries of the UVZ to Alfa-Bank, then it can be stated that the platinum colonel could have repaid this debt without much difficulty - with the funds he had kept until the house search ...
But bitter irony - aside.
Interfax
reports that Alfa-Bank and UVZ came to an agreement that the parties to the process waive the claims of a property and money nature. Recall that earlier the bank demanded to recover the property of UVZ as repayment of loan arrears.
However, the point in this dispute is not yet set. The next trial will be held tomorrow. In all likelihood, the court will finally complete the clerical work on two lawsuits, and the UVZ will deal with Alfa Bank (or vice versa) without involving a third party.