CEO of a corporation: hypersonic weapon will appear in Russia at the beginning of 2020
Hypersonic
weapon
in Russia should appear at the beginning of 2020's, told the newspaper
Kommersant
Boris Obnosov, general director of Tactical Missile Weapons Corporation.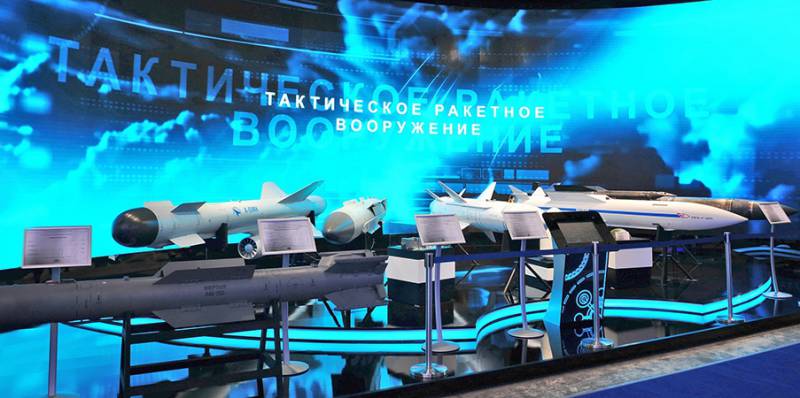 "I cannot disclose all the details, but I already have some groundwork. If we compare it with the USA and China, something is better with us, something with them. In the USSR, this topic was studied since the 60s, but during the years of perestroika it was almost forgotten. But I believed and I believe that the development of hypersonic projects will give a huge impetus to all branches of science - be it aerodynamics, computing systems, engine-building, materials. Therefore, we raised this issue before the country's leadership, "said the head of the company.
The development is carried out in collaboration with academic universities of the country, the Russian Academy of Sciences and the Advanced Research Foundation. The work also uses Soviet developments in the framework of the projects "Cold" and "Cold-2".
"It would be simply impossible to make a hypersonic weapon from zero, although the necessary technologies already exist. Imagine how the homing head should work at 8-10 Mach speeds? Under such conditions, plasma is formed at the surface of the rocket, the temperature regimes are beyond the limits. Previously, no one knew how all this would affect the operation of systems and units. Now these issues are being worked out, "said Obnosov.
He also noted that "work on hypersonic topics requires large investments in research and field experiments, but the expected results will be worth it."
The project "Cold" was devoted to the creation in 70-ies "ramjet engine for a hypersonic aircraft."
In the framework of the Cold-2 project, at the end of the twentieth century, the Central Institute of Aviation Motors (CIAM) presented a mock-up of the flying laboratory Igla. The aerospace vehicle was supposed to provide a speed range from 6-ti to 14 M.