Russia is "terribly confounded," because the "century-old" dream of Ukraine has come true. One of the committees of the European Parliament, without discussing the issue, voted in support of the abolition of the visa regime with the country of "victorious democracy."
We are talking about a decision by the EP Committee on Civil Liberties, Justice and Internal Affairs. The 39 th voices "for" and four "against" committee members of the EP decided to support the introduction of a visa-free regime for up to 90 days on the condition that citizens of Ukraine have biometric passports and also that they are not working in EU countries . Only tourists, only tourists ...
At the same time, not a single person in the European Parliament was able to explain when the visa-free regime with the "Square" really came into force. In order for the parliamentarians' decision to take shape legally, it is necessary that it be supported by such structures as the EU Visa Affairs Council, the permanent representatives of the European Commission member countries and the European Council. Moreover, the introduction of a visa-free regime must be approved in each of the countries of the European Union.
Petr Poroshenko rejoiced over the results of the voting in the European Parliament, who decided that the deputies of the European Parliament had made him a birthday present.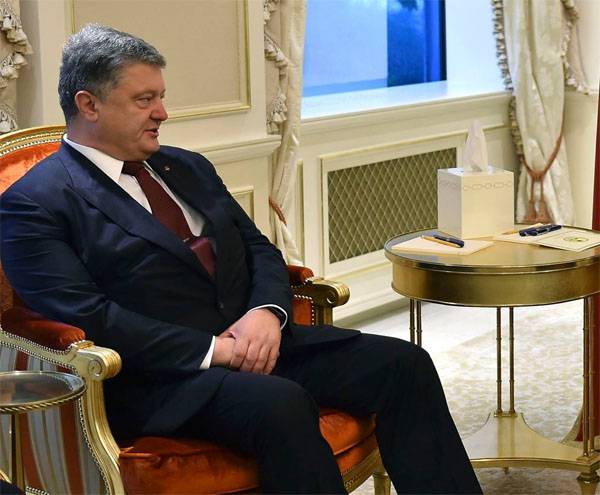 From notes of the Ukrainian president in
Facebook
:
A better birthday present and no waiting - the European Parliament's Committee on Civil Liberties supported the granting of a visa-free regime to Ukraine.

This is an important step towards the final decision, which we expect in the near future.
It is strange that in the end did not sound "Thank you for the gift of Joe Biden."