"Vladimir Monomakh" arrived at the Pacific Fleet (in Vilyuchinsk)
The press service of the RF Ministry of Defense reports that the latest Russian submarine Vladimir Monomakh, project 955 Borey, arrived at the Pacific Fleet today. She made an inter-naval transition from a base point in the North
navy
Russian Navy. From the press service of the department:
Today, the newest atomic strategic submarine "Vladimir Monomakh", having made an inter-fleet transition from the Northern Fleet to the Pacific, arrived at the permanently-based point Vilyuchinsk (Kamchatka).



"Vladimir Monomakh" moored at the pier of the modern infrastructure of the base, created in Kamchatka for the new generation of submarines.

The Chief of Staff of the Pacific Fleet, Rear Admiral Igor Osipov, who met the submarine, congratulated the submariners on their arrival at a permanent base after successfully completing the task of long voyage in northern latitudes.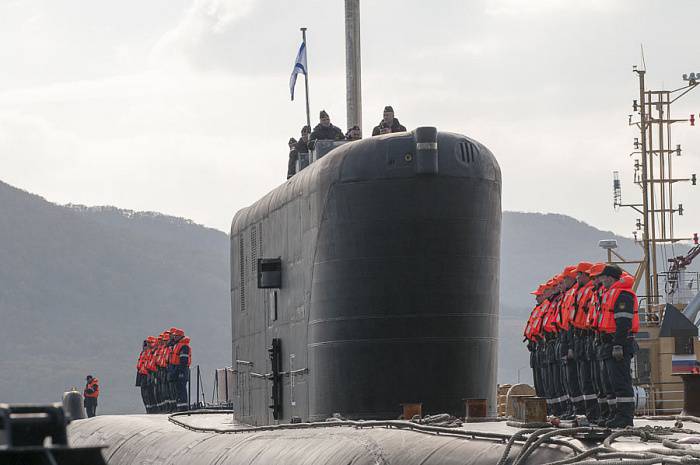 For your information:
"Vladimir Monomakh" - 2-th serial strategic bomber of the new generation. When it was created, new noise reduction technologies were used. As the main armament, the submarine carries the Bulava solid-fuel ICBMs.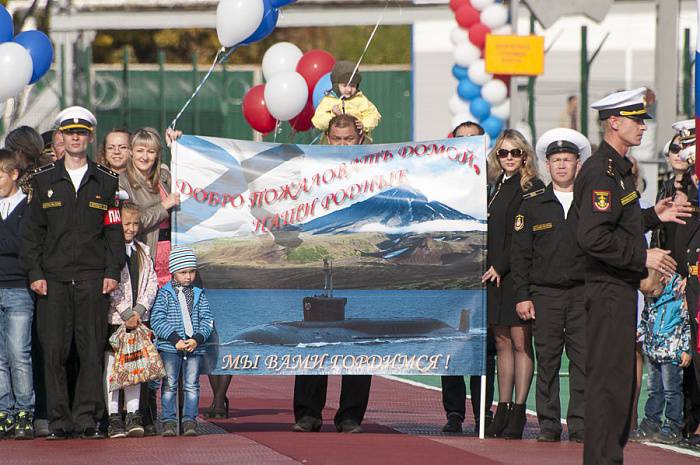 Vladimir Monomakh arrived at the permanent base in Vilyuchinsk after passing all the necessary tests recognized by developers and naval sailors as successful.
In total, the Russian Navy has three new submarines from the 955 Borey project: the Yuri Dolgoruky, Alexander Nevsky and Vladimir Monomakh.