Hollande in Calais promised to demolish the refugee camp
In France, refugees from the countries of the Middle East and Africa are beginning to express extreme dissatisfaction with the statements of President Francois Hollande. The reason for discontent was the promise of Hollande that the refugee camp in Calais would soon be closed with the demolition of illegal buildings and tents. During his visit to Calais, the French President said:
The situation is unacceptable. Everyone understands that we must demolish this camp. In this matter, we (the authorities of France) will go to the end.
Wait, wait, but what about European values, a friendly attitude towards refugees, democracy, human rights? ..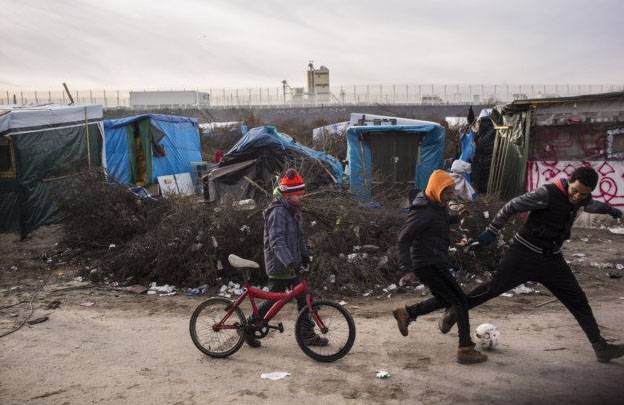 It should be noted that attempts to demolish the illegal camp in Calais have been made before. In particular, in January, several hundred buildings and tents were demolished by bulldozers with increased protection by the police. However, since then, the camp has not only restored its territory, but has grown even more, which causes resentment among the locals (citizens of France), and also leads to claims from London. The fact is that literally every day thousands of migrants by any means (up to "hooks" for trucks) are trying to overcome the tunnel under the English Channel in the direction of Britain.
Today, the refugee camp in Calais, which represents a whole block of land with its own rules and laws (or rather lawlessness), is more like a dump with people living on it. By the most conservative estimates, 10 thousands of refugees live in a spontaneous camp in Calais. There is no sewage in the camp, sufficient fresh water. Unsanitary conditions reign on the outskirts of Calais, drug addiction and actual sexual slavery are common.
People, having learned about the statement of Hollande, said they were ready to defend their rights. The most popular slogan of migrants, by the way, is not without right: "If your war has destroyed our houses, then we will live under your roofs".