Georgian Interior Minister: "We are waiting for Saakashvili in Tbilisi to handcuff him"
Georgian Interior Minister Georgy Mgebrishvili reported today that a sufficient number of evidence was gathered regarding the ex-president of the country when he exceeded his authority while in power, and that the court delivered a guilty verdict. According to the head of the Ministry of Internal Affairs, Tbilisi is eagerly awaiting Saakashvili's return to the country, "in order to handcuff him".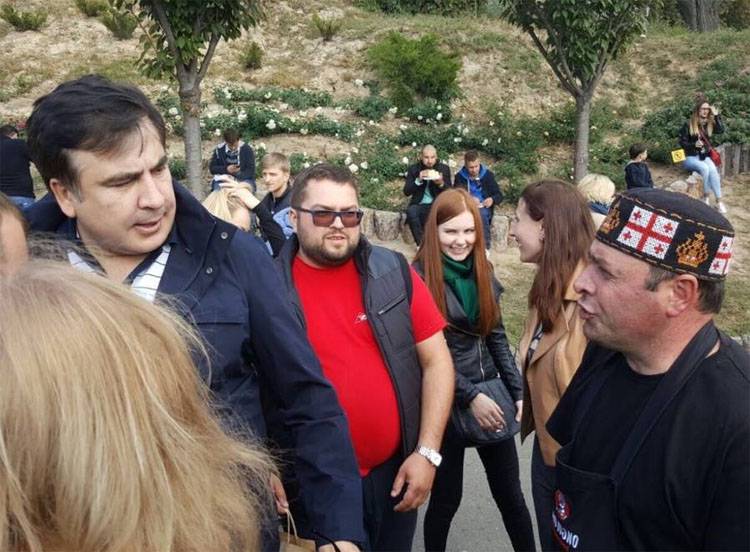 Mgebrishvili made this loud statement after Saakashvili declared his readiness to visit Georgia. On the Rustavi-2 TV channel, Mikhail Saakashvili announced that he was ready to come to Tbilisi on the day of the parliamentary elections "immediately after the results of the exit poll were announced." In addition, Saakashvili said that he was opening his headquarters in Turkey - "not far from the Georgian border."
It should be noted that among the candidates for deputies of the Georgian parliament is Mikhail Saakashvili's wife Sandra Rufolles. Ms. Rufolles, having Ukrainian citizenship since 2015, intends to get into the Georgian parliament as a representative of the Zugdidi region.
Against this background, materials appear in loyal Saakashvili media in which the current head of the Odessa Regional State Administration calls on supporters in Georgia to take to the streets in order to "say no to the authorities". In Tbilisi, they stated that the statements of a foreign citizen (a citizen of Ukraine and according to some sources - the United States) are provocative, and recalled that the court found Saakashvili guilty of committing crimes of abuse of office.
https://www.facebook.com/SaakashviliMikheil