In the Strategic Missile Forces the large-scale exercise was completed, at the last stage of which conditional launches of ballistic missiles were conducted,
RIA News
message of the Ministry of Defense.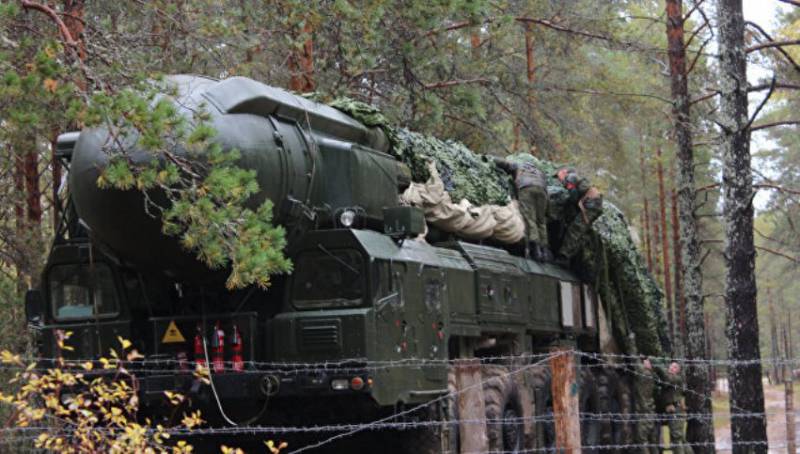 "The training was conducted under the leadership of Colonel-General Sergei Karakaev, commander of the Strategic Missile Forces. Military training was conducted in conjunction with the conduct of combat duty in field positions by nine more missile regiments of the PGRK Topol, Topol-M and Yars from Tver to Irkutsk oblasts, "the press service noted.
In total, about 1,7 thousand units of large-sized equipment were involved.
"In the course of the exercise, tasks were resolved to bring in the highest levels of combat readiness, to commit maneuver actions on combat patrol routes, countering sabotage forces and high weapons conditional adversary, performing combat missions in the conditions of active electronic suppression and intensive enemy actions in the areas where troops are deployed. The culmination of the exercise was the conduct of conventional missile launches "
, Says the release.
It is also reported that the maneuvers made it possible to determine the degree of training of the Bologovsky military personnel before rearming to the Yars missile system.