The new Russian aircraft A-60 will be able to destroy enemy objects using a high-precision laser, reports
TASS
report of the adviser to the deputy general director of KRET Vladimir Mikheev.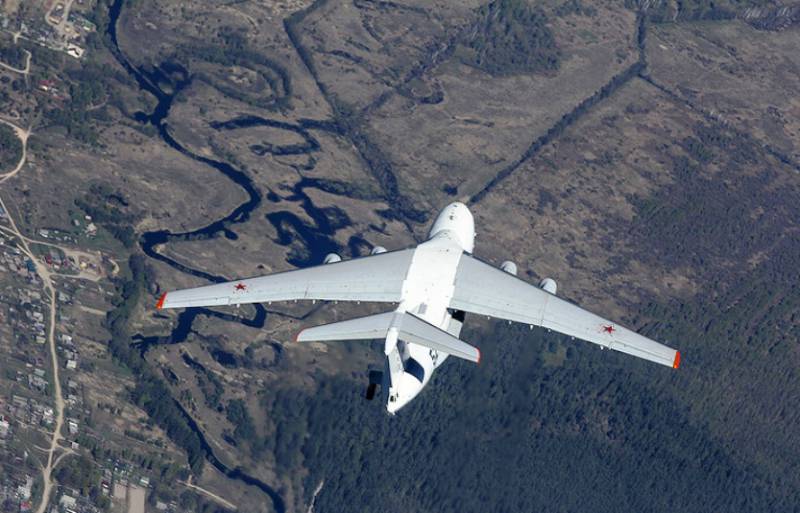 IL-76MD
"He will have ultra-precise navigation, because that narrow rays
weapons
this aircraft got into the objects, the crew must determine the location in space with high accuracy, "said Mikheev.
According to him, the weapon will be so powerful that A-60 itself will have to be protected from it.
"We understand that the avionics of this aircraft must be refined for the tasks for which it is intended. Since this plane will have power lasers on board, we must protect all the life support systems of the aircraft from the effects of our own weapons, "the adviser explained.
He noted that the new aircraft will be "purely special, so there will be a powerful power supply system and protection from the electronic influence of the enemy on board."
In addition, "this aircraft will have a very powerful onboard defense complex, since the most modern means of destruction will be aimed at it," added Mikheev.
"I think that it will be equipped with a combined electronic warfare system with elements of Vitebsk, Khibiny and a number of other systems for effective protection," he said.
According to the agency, work on the creation of a new aircraft under the symbol A-60 is carried out in the framework of the ROC Sokol-Echelon. The first copy of the A-60 based on the IL-76MD took off into the air in 1981. The project was resumed several years ago.