American publications are actively discussing the visits of Advisor Donald Trump Carter Page to Moscow. According to some information, one of the last visits of Page in the Russian Federation took place on September 23. This visit caused a stir in the camp directly to the US Republican Party, which is the candidate for the presidential post Donald Trump. To the storm of emotions in the States led by the fact that the headquarters of Trump Paige's visit to the Russian capital refused to comment.
TV channel ABCNews with reference to
Yahoo News
reports that American intelligence said it was "inspecting the goals of Carter Page's trips to Russia." The report says that the adviser to Donald Trump is an expert on the countries of the Caspian region, as well as on trade relations with the countries of the post-Soviet space.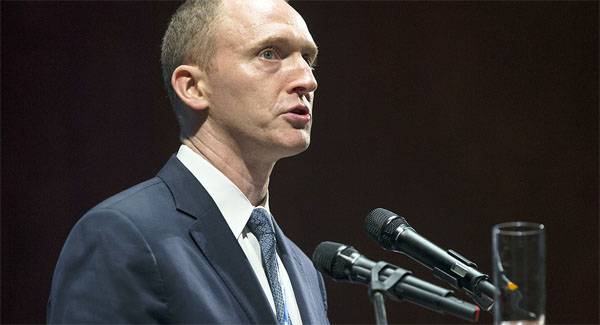 An American intelligence official said that Page was visiting Moscow this summer. In particular, in July, he visited one of Moscow law schools, where he held a series of meetings "with Russian officials."
Based on this, the US has already put forward conspiracy hypotheses regarding the fact that Trump allegedly sent his adviser to Russia with the intention of discussing the issues of lifting sanctions "from representatives of Vladimir Putin's entourage."
An amusing situation ... If earlier visits by US officials caused considerable concern in Russia, based on the well-known activities of individual representatives of overseas bureaucrats to spread the "orange" revolutions, now the visits are causing a strong negative reaction in Washington itself.