Serbia will not impose sanctions against Russia, since they are contrary to the interests of the state, reports
RIA News
Statement by the First Deputy Prime Minister and Foreign Minister of the Republic of Ivica Dacic.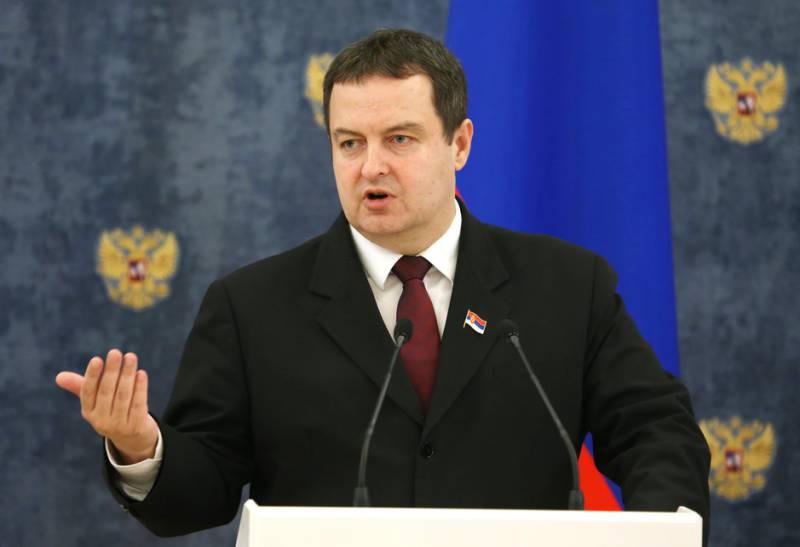 "The imposition of sanctions against Russia is contrary to Serbia's national and state interests. There is nothing more to talk about this topic ",
said the vice premier at the briefing.
This is the official position of Belgrade and "the prime minister (Alexander Vucic) has already spoken about this a hundred times," he added.
"They say that we will impose sanctions against Russia. But you know what, maybe we look naive, but we are not so stupid ... Serbia would directly act against itself if it supported sanctions against Russia, which supports Serbia on the issue of Kosovo and Metohija, "explained Dacic.
He noted that such a position would not prevent Serbia from integrating into Europe, and that all EU member states, when joining the Community, had "their exceptions to the rules." In some, it was agriculture, in others - fishing, etc. And in the case of Serbia, we are talking about Kosovo and Metohija.