The United Instrument-Making Corporation (part of Rostec) presented a sample of the Pika-M side-looking radar for equipping combat aircraft and
drones
, Said
press office
enterprises.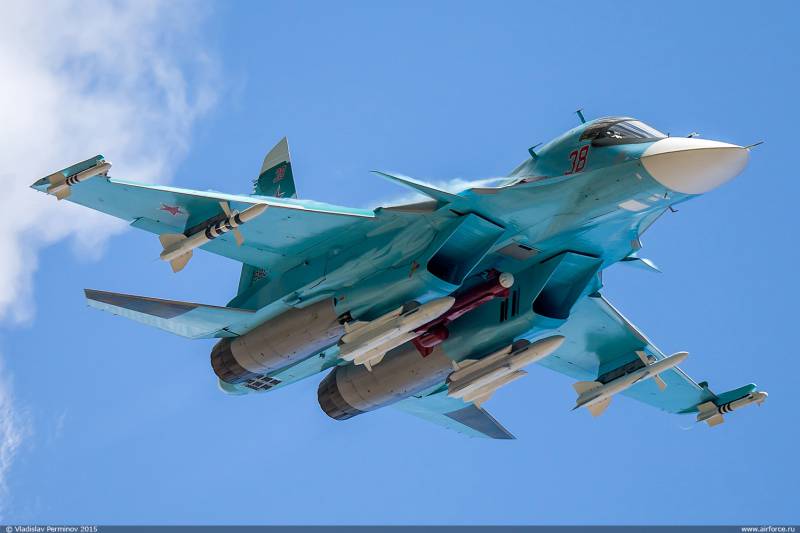 It is reported that the fourth-generation Pika-M radar is designed for radar reconnaissance, including for detecting enemy military installations - roads, airports, bunkers, fortifications, as well as weapons and military equipment. "
Serial production of stations is organized in the Research Institute "Kulon" (part of the defense industry). Initially, the equipment was developed for Su-34 bombers, but it can also be used on other types of aircraft, as well as on UAVs.
"The station has a function of processing radar information in real time, and also provides a telescopic observation mode with resolution up to 30, see. In particular, the locator is able to" see "aircraft elements in detail - engine, keel, armament, etc., and determine its type by characteristic signs, "the message says.
According to the information, "Pika-M" "is part of the onboard complex BKR-3, which provides radar reconnaissance in all weather conditions and at any time of the day."
According to the press service, "the station has a resolution in the map mode up to 1-1,5 m, and the detection range of objects is up to 300 km."
Tests radar completed this year. Simultaneously with the production of "Piki-M", the Research and Development Institute commissioned by the Ministry of Defense is developing the 5-generation radar "with an active phased antenna array (AFAR)."