Poroshenko wrote a letter to NATO
At NATO headquarters in Brussels will soon receive a letter from the President of Ukraine, Petro Poroshenko. The letter contains the next petition from the Maidan President. This time, Poroshenko asks the NATO leadership to include Ukraine in the so-called "enhanced capabilities program".
The letter is told by the Deputy Foreign Minister of Ukraine Vadim Pristayko (quotes
UNIAN
):
The President of Ukraine made an official written statement to the General Secretariat (NATO). This letter was sent, and soon they should receive it, and then the NATO member states should take a formal decision. This is a new and very close stage of interaction, and the allies will seriously consider this.
It is noted that the NATO "enhanced capabilities program" involves interaction in a number of areas, the most important of which is the exchange of secret data.
The countries with which the North Atlantic military bloc works in the format of the mentioned program are Finland and Sweden. At the same time, NATO has recently expressed a clear desire to "get" these countries into its membership. The special desire to introduce Ukraine into NATO (with its territorial problems against the background of the civil war) has not been demonstrated recently in Brussels.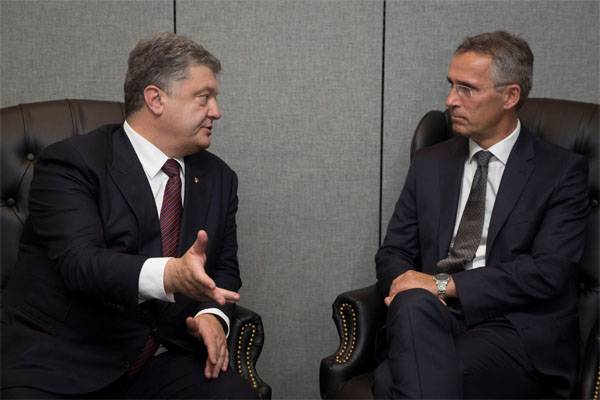 It is worth recalling that on the eve of Poroshenko met with NATO Secretary General Stoltenberg. Apparently, during this meeting, Stoltenberg and Poroshenko called "send letters." The Ukrainian president understood the phrase literally ...
https://www.facebook.com/petroporoshenko