Seven (according to other data - eight) firefighters fell under the collapse of the roof of a burning plastic warehouse in the East of Moscow. According to preliminary data, they all died. Reports about it
TASS
with reference to a source in law enforcement.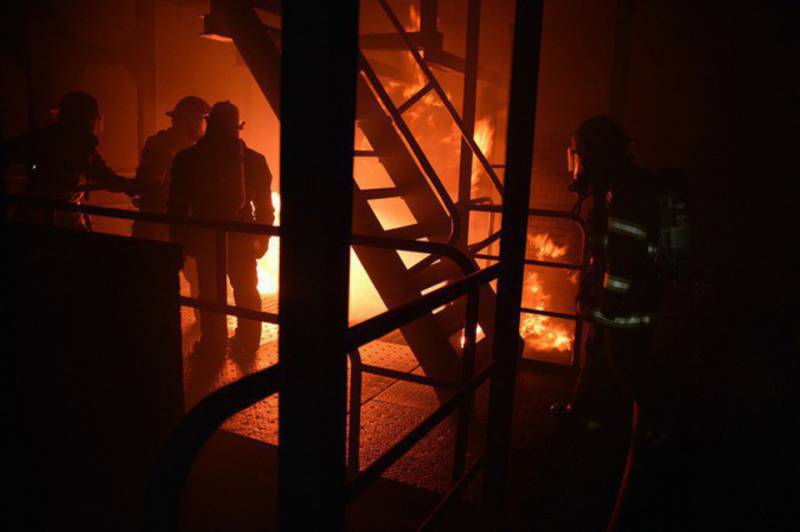 According to some reports, the bodies of the 2 dead were found at the scene. The bodies of the rest have not yet been found.
"The building is burning, strong smoke and suffocating smoke from the plastic," said the source.
"The building of a single-storey warehouse where plastic products are burning has dimensions 80 meters by 200 meters. The fire has developed across all areas of the building order on 1600 square. meters 30 fire and rescue crews were involved in extinguishing the fire, "he said.
In the MES information about the death is not confirmed. According to representatives of the ministry, seven employees were missing, there is no connection with them.
It is known that at the time of the fire there were no people in the warehouse.
One of the versions of law enforcement is arson.