In the DPRK said they would turn to ashes Seoul and the American base on Guam
Central Telegraph
agency
The DPRK is spreading a message from the head of state, Kim Jong-un, about the fact that recently American strategic bombers flew along the border of the DPRK and RK. According to the head of the Democratic People's Republic of Korea, this is a provocative move by the United States and Seoul, which will lead to a serious response from the people of the DPRK.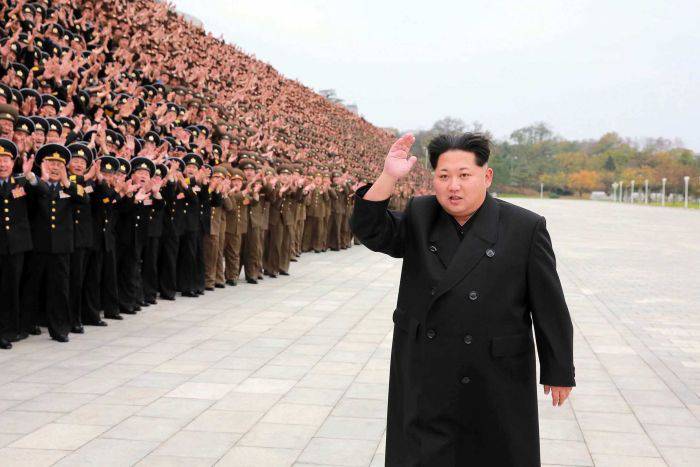 The announcer of North Korean television, with its inherent pathos in a harsh voice, said that the United States was pushing the Korean Peninsula to nuclear confrontation. Referring to the representatives of the General Staff of the North Korean Army, she stated that the DPRK is not going to silently look at the provocations and is ready to launch nuclear strikes at Seoul, as well as at the American military base on the island of Guam. In the material, apparently, for 100% lucidity announced:
Our nuclear forces will turn Seoul into ashes and will erase the American base on Guam from the face of the Earth.
Recall that the United States confirmed the information that approximately one strategic bomber flew first around 25 km from the demilitarized zone on the border of two Koreas, then a similar flight was made by another "strategist" of the US Air Force. It should be added that the US strategic bombers landed at the South Korean airbase for the first time since 1996.