American news agency
Associated Press
partially published the text of the agreement between Russia and the United States on Syria. This is a document that was agreed upon by Sergey Lavrov and John Kerry for almost 15 hours on September 9.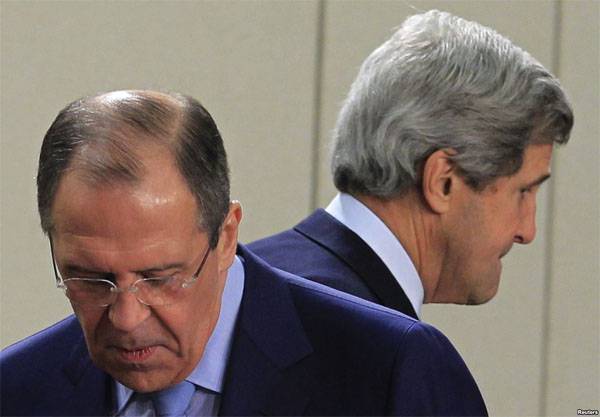 In the published part of the Russian-American document 5 points. The first paragraph says that at the fixed moment the parties cease hostilities and pledge to refuse to seize the enemy's territories. In addition, the first paragraph refers to the obligation of the parties to facilitate the unhindered access of humanitarian assistance to the most affected areas.
The second point is devoted to the possible extension of the truce in the future.
The third point is about the conditions for withdrawing troops from the Castello key road in the Aleppo area, followed by the organization of a checkpoint on this road.
Paragraph 4 refers to flight restrictions
aviation
SAR Air Force in those areas where joint action will be launched against militants of the Al-Nusra Front (banned in the Russian Federation).
And finally, the fifth point implies the creation of a joint focal point after all the conditions of the truce are fulfilled within a week of the entry into force of the agreement.
The document is commented on by the official representative of the Ministry of Foreign Affairs of the Russian Federation Maria Zakharova (quote
Interfax
):
The document of the Russian-American agreements from 9 of September, which was at the disposal of Western news agencies, is only one document from the whole package, in which there are five documents. We initially called on the American side to publish these documents.
Indeed, the published document looks like an attempt by the United States to declare "transparency" of its intentions and actions. However, there is nothing in it that would give an answer to the question of why the United States had earlier strongly opposed the publication of the text of the agreement in open access. There is not a word about the obligations of the United States itself about the impact on the "moderate opposition".