The head of the Russian Electronics holding, which is structurally part of Rostec, Igor Kozlov, reports that the necessary military trials of a new means of protection against electronic warfare, which is commonly referred to as an "invisible cloak" for military equipment, are in full swing. This "cloak" is capable of "covering" warships, airplanes, armored vehicles from the effects of modern and promising EW equipment of the enemy.
When journalists asked Igor Kozlov when the new countermeasure of the electronic warfare would start coming into service with the Russian army, the head of Ruselectronics said that this was most likely the 2017 year. Reports about it
IA "Interfax"
.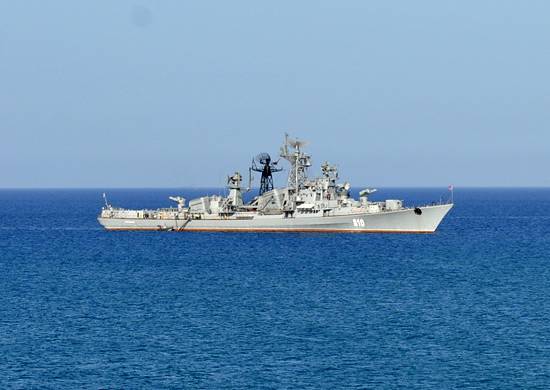 According to Igor Kozlov, now the holding specialists are taking into account comments from the military about the functionality and features of the "invisible cloak", and based on this accounting, all shortcomings will be eliminated in the near future.
Igor Kozlov notes that the effectiveness of an anti-REB drug depends on the size of the fiber. The novelty of the Russian defense industry is distinguished by the fact that it makes it difficult to select an object by radio electronics. The fibers of the "cloak" are interwoven with each other so that the enemy's electronic equipment is deprived of the ability to identify the object as a military aircraft, ship,
tank
. The "cloak" reflects the signal, but the enemy's receiving devices are not able to determine what is specifically detected by the electronics. Based on this, the adversary can get a large number of false targets, among which it is almost impossible to find the real one.