The Organization for Security and Cooperation in Europe (OSCE) is clearly claiming the Nobel Prize for the opening of the century. The OSCE press service states that the organization's special monitoring mission, operating in the Donbass, discerned the Georgian mercenaries fighting in the so-called "voluntary" units on the Kiev side.
The report says that the representatives of the SMM in the village of Troitskoe (controlled by the Armed Forces of Ukraine) saw two soldiers, wearing uniforms with chevrons labeled "Georgian Legion".
RIA News
quotes a press release from the OSCE:
The observed armed men spoke Georgian. Three local residents told observers that soldiers of Georgian origin live in their village in some houses.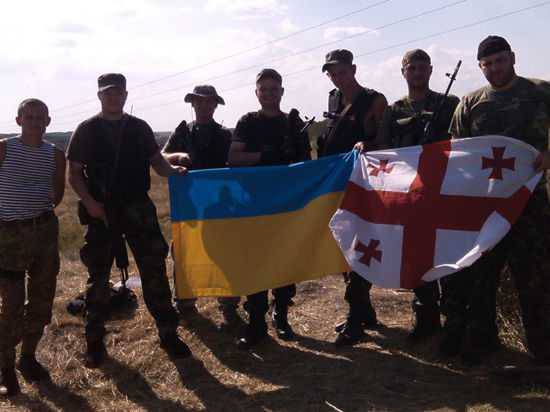 The fact that the OSCE SMM finally saw Georgian mercenaries more than two years after the representatives of the People's Militia of the LPR first spoke about them, and more than two years after the first video appeared on the Web, appeals to itself. about their participation in punitive operations in the Donbass.
For such a "timely attentiveness" the OSCE special monitoring mission is definitely worth nominating for a prize ...