Today in Ukraine is celebrated Day of Partisan Glory. Independence authorities for a variety of reasons do not favor the holiday. One of the main reasons is that the partisan detachments during the Great Patriotic War caused significant damage to those who today in Ukraine are called "heroes" - the Bandera gangs. However, there are people in Ukraine who are not ready to trade the memory of truly heroic ancestors for the sake of political conjuncture.
One of the centers of the celebrations was Kherson. In this city, the regional state administration did not refuse veterans' organizations and authorized a rally to honor the heroes of the underground and partisans.
Kherson
portal
reports that not only representatives of veteran organizations took part in the commemorative events, but also schoolchildren, students, and even representatives of local authorities. The photo below is a real exception for the Maidan of Ukraine, if only because the students tied red ribbons on which the words of gratitude to the partisans and underground workers were printed for their contribution to the victory over fascism.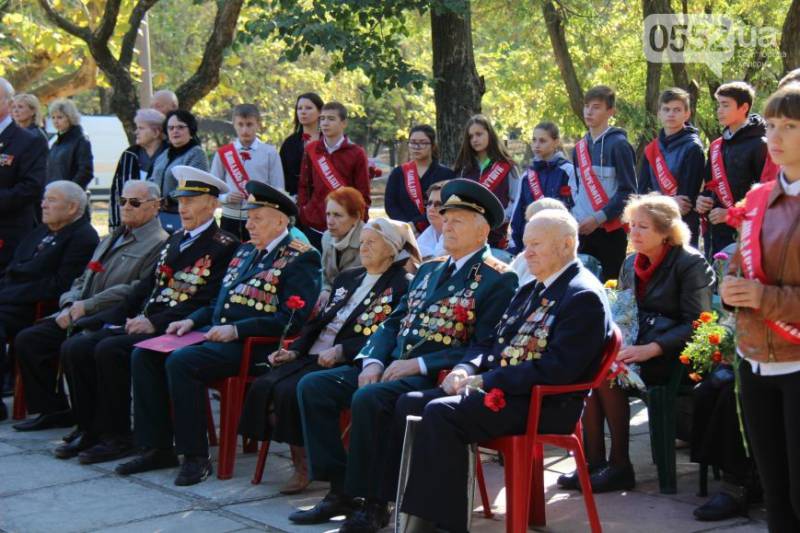 Participants in the commemoration event honored the memory of the heroes of the partisan movement and laid wreaths and flowers at the monument to the commander of the Kherson youth center of the Patriot Motherland underground fighters to the Hero of the Soviet Union Ilya Kulik. He died from a Nazi bullet at a very young age - 18 years.
The mayor of Kherson, Vladimir Nikolaenko, congratulated the veterans on the holiday and expressed his gratitude for the feat of arms to liberate the city from the Nazi invaders.
The rally in Kherson is a clear exception to the current Ukrainian Maidan tendencies.
Kherson people, thank you for the memory of our common Victory!