In the Southern Military District until the end of the year two high-powered artillery divisions will be formed.
Two self-propelled artillery battalions will be formed before the end of 2016 r in one of the artillery formations of the Southern Military District, reports
press office
District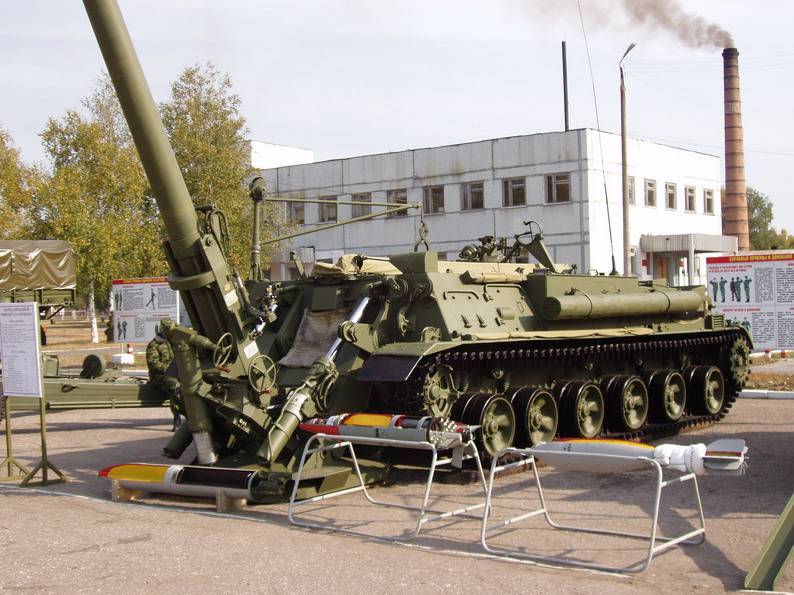 "It is planned to equip one division with 240-mm self-propelled mortars" Tulip ", the second division will be equipped with 203-mm self-propelled artillery 2С7М" Malka "",
- said in a release.
It is noted that "management of artillery units will be carried out using modernized commander control vehicles (CMU) 1B12М, which, along with optical reconnaissance devices, include electronic devices of topographic reference based on the global positioning system GLONASS."
In the new academic year, servicemen will begin to harmonize units and planned training in combat training.
Help press service:
"2С4" Tulip "- 240-mm self-propelled mortar, the heaviest weapon in the arsenals of modern armies. With its X-NUMX-powerful B-520 diesel engine, the unit is able to move along the road at a speed of 59 km / h. Auxiliary armament is one 62-mm PCT; machine weight 7,62 tons. Crew 27 man.

2С7М "Malka" - 203-mm self-propelled artillery installation, designed to suppress and eliminate mortars, equipment, rear units, command and control troops, enemy manpower. Able to drive on the road at speeds of 60 km / h. Auxiliary armament is one 7,62-mm PCT; machine weight 46 tons. Crew 7 people.