Russian
aviation
significantly intensified in Syria - over the last day about 50 sorties were committed, according to
News
.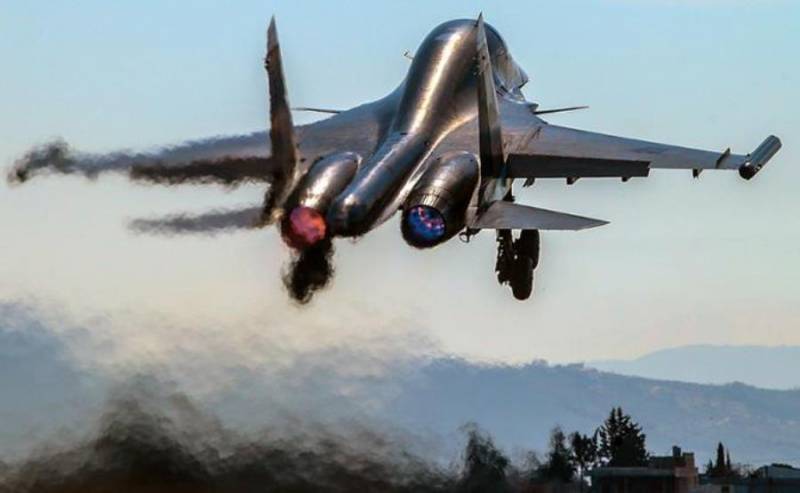 "The cease-fire in Syria was frustrated, the militants launched an offensive, and under these conditions more data came from the Syrian intelligence, respectively, many new targets for the VKS appeared that were forced to increase the number of sorties to support ground forces," said the deputy head of the newspaper. Federation Council Defense Committee Franz Klintsevich.
The information was confirmed by the source of "Izvestia" in the Ministry of Defense.
"In connection with the need to support the Syrian troops, reflecting the onset of the insurgents, which began on the eve, the number of combat missions carried out by the airborne forces increased to 50 per day"
He said.
Syrian Brigadier General, retired Turki Hassan: "In fact, the situation with the truce repeated, which was announced in February of this year. Terrorists have similarly used the current ceasefire to regroup, replenish supplies, rebuild their ranks and prepare new offensive operations. "
According to him, "the so-called moderate opposition in the person of Ahrar al-Sham, Jaish al-Fath and a number of other groups that closely cooperate with Dzhebhat al-Nusroy" attacked the positions of the Syrian troops.
"At the same time, judging by the coherence of the attack of the militants, their actions are clearly coordinated from a single center. In addition, the newest weapons and modern means of communication were found among the murdered terrorists ",
- added the general.