Biden: The United States is doing everything to prevent France and Germany from leaving the Minsk process
Washington is putting pressure on Germany, France and Ukraine to prevent them from getting out of the process of a peaceful settlement of the situation in the Donbas, reports
TASS
Statement by Vice President Joseph Biden.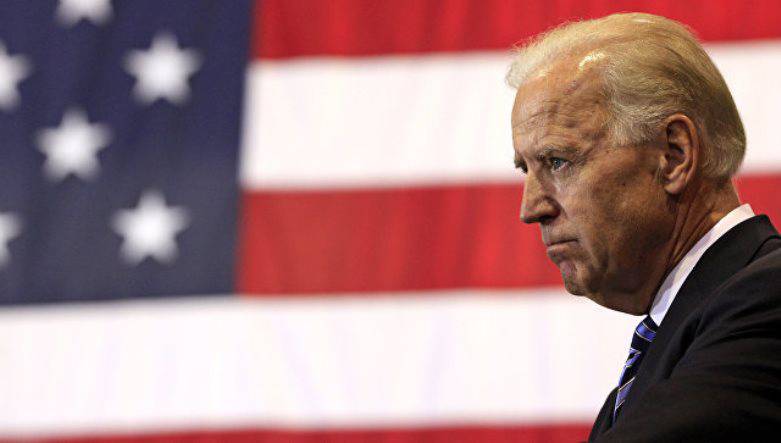 "We are putting a lot of pressure on everyone in Europe, especially Merkel and Hollande, to make it difficult for them to exit (from the Minsk process),"
said the vice president at the international affairs council in new york.
According to him, the United States "has grounds for concern," so Washington "redoubled its efforts so that Ukraine would do what it must do, and make it more difficult for Europeans to get out of the Minsk process."
"We are now drawing up a detailed roadmap of the steps to be done first and second. First of all, it is a guarantee of security - from Russia to the political measures that Ukraine should take. Some of these steps will be very difficult to do, "said Biden, citing as an example" the special status of Donbass, which would require amendments to the Constitution of Ukraine. "
In addition, the vice-president warned the Ukrainian government about the possible lifting of European sanctions against Russia if Kiev continues to sabotage the conduct of economic and political reforms.
"We know that if they give a reason for the EU, now there are at least five countries that want to say" We want to get out of sanctions against Moscow ""
, - he said.
Biden admitted that since the beginning of the Ukrainian crisis, he spends "two to three hours a week on telephone conversations with Ukrainian leaders, urging them to carry out resolute reforms," ​​while at the same time "pushing the idea of ​​sticking to sanctions policy in Germany, France and Italy."