Syrian army advances in Aleppo and Homs province
There are reports from Syria about the successful offensive of the Syrian troops in the southern outskirts of Aleppo. Recall that the Syrian government army announced its withdrawal from the ceasefire regime, when the Russian defense ministry stated that neither the militants nor the so-called "moderate opposition" of the ceasefire regime.
According to the information service
AMN
, Syrian troops in the course of fierce battles with terrorists from the factions of the Front al-Nusra and Jaish al-Fatah (banned in the Russian Federation) captured several blocks in the south of Aleppo. It should be noted that we are talking about those areas that were under the occupation of militants since 2012 year.
Syrian troops took control of a fertilizer plant in an area called Old Ramuseh. In the area of ​​Al-Hamdaniya, the SAR forces liberated from the militants the previously densely populated quarter in which the buildings are located, from the gaping window apertures of which a view opens to the positions of the militants "Jaish al-Fath". Syrian soldiers use this advantage to build on their success and eliminate as many terrorists as possible.
Against this background, the operation of the Syrian troops in the province of Homs. There, military men of the SAR army are opposed by militants of the so-called "Islamic state" (banned in the Russian Federation). Offensive lead units of the 11th
tank
Syrian armed forces divisions.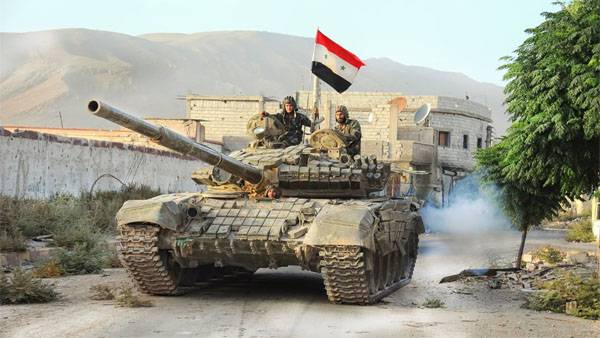 The main goal is to take control of the summit of Jebel al-Shaer, on which a large group of jihadists sat. The operation is supported from the air, which has already allowed the Syrian troops to take control of the heights nearby with Jebel al-Shaer.