The division of the Strategic Missile Forces stationed in the Tver region will begin rearmament at the Yars complexes in the near future, reports
Ministry of Defense of the Russian Federation
.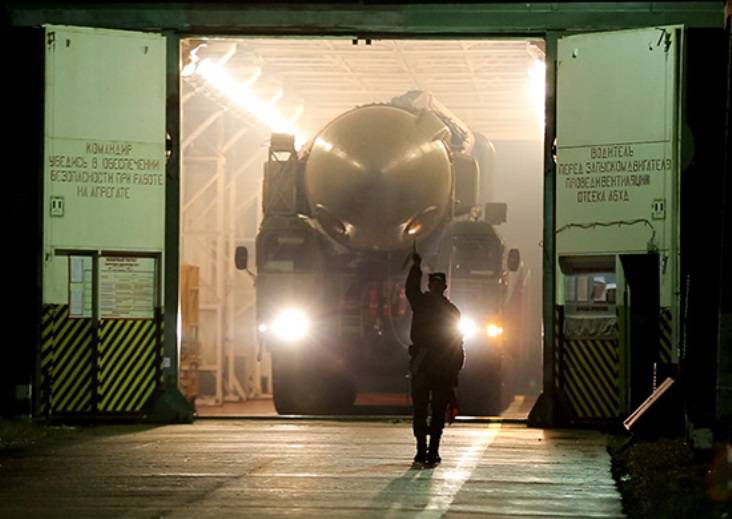 "The most western division of the Strategic Missile Forces, located in the Tver region, will soon begin to rearm the Yars missile system. This will be the sixth mobile-based mix, in which the newest mobile ground-based missile system (PGRK) will replace the fourth-generation complexes with the Topol monoblock intercontinental ballistic missile (ICBM) ",
quoted by the press service of the commander of the troops Sergei Karakaev.
"This year we have started retooling the next regiments of the PGRK in the Irkutsk, Yoshkar-Ola divisions and are completing this work in the Novosibirsk and Tagil divisions. Previously completed re-equipment Teykovskogo connections, "- he said.
According to him, not less than 4's regiments are rearming each year in the RVSN.
The commander noted that the exercise conducted with the Bologovsky missile compound is "the final stage of the Topol PGRK operation in one of the inspected missile regiments".
"Certainly, the Rocket Forces achieved such high rates of re-equipment thanks to the use of the ready-made infrastructure of the PGRK missile divisions positional areas, which significantly reduced the cost of putting the new Yars mobile missile system into the Strategic Missile Forces grouping," Karakayev added.
Help press service:
"Yars" has properties that make it difficult to solve the problem of countering: a reduced accelerating section of a rocket flight, significantly shorter in duration than that of previous generations of ICBMs, new hull coverings and other rocket elements, durable and lightweight design, powerful engines and control devices capable of work with significant overloads. In the near future, together with the Topol-M complex of the RS-12М2 complex of the Topol-M complex and the RS-24 ICBM of the PGRK Yars group, already put into service, will form the basis of the Strategic Missile Forces grouping.