Swedish Defense Ministry will buy more Archer 24 self-propelled guns
The Swedish Defense Ministry has decided to order more 24 self-propelled 155-mm / 52 Archer howitzers on wheels produced by BAE Systems Bofors, which were previously intended for the Norwegian Armed Forces, the blog reports
bmpd
with reference to the magazine "Jane's Defense Weekly".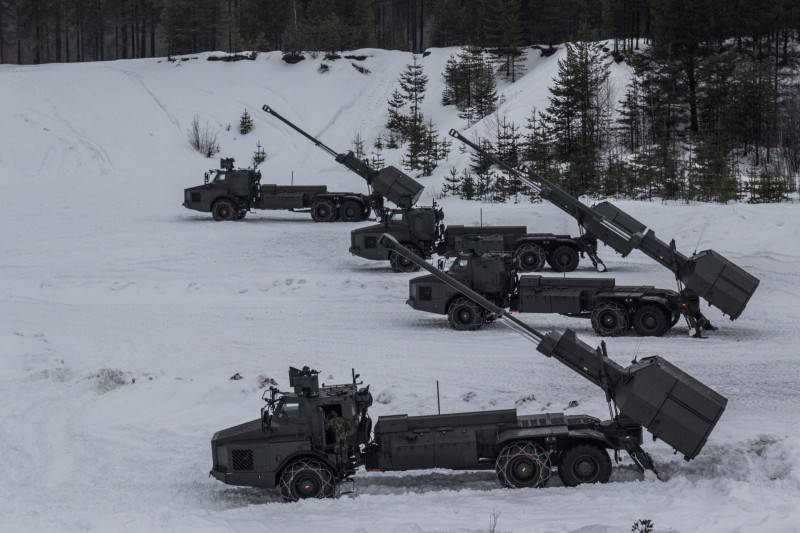 The first four serial 155-mm / 52 self-propelled howitzers BAE Systems Bofors Archer (FH77BW L52) entered service with the 191 artillery battery of the 91 artillery battalion of the 9 artillery regiment of the Swedish army. Boden, February 2016 of the year
The Swedish government will allocate $ 2017 million (53 million crowns) to 450 for the purchase of additional weapons.
The author recalls that
"In 2009, the Swedish Defense Purchasing Authority FMV entered into a joint contract with BAE Systems Bofors for the supply of X-NUMX's Archer self-propelled systems (FH24BW L77, Swedish military designation Artillerisystem 52) to each country for the benefit of the governments of Sweden and Norway, but at the end of 08 Norway refused to purchase ACS, motivating it with delays in the program and problems with system characteristics. "
It is noted that all self-propelled guns are part of the only in Sweden 9-th artillery regiment stationed in the north of the country.
Delivery of additional SAU is scheduled for 2020.
Swedish Ministry of Defense