In the US, created a universal hand grenade
In the US, developed a universal hand grenade, called ET-MP (manual tactical multipurpose), the newspaper said
MIC
.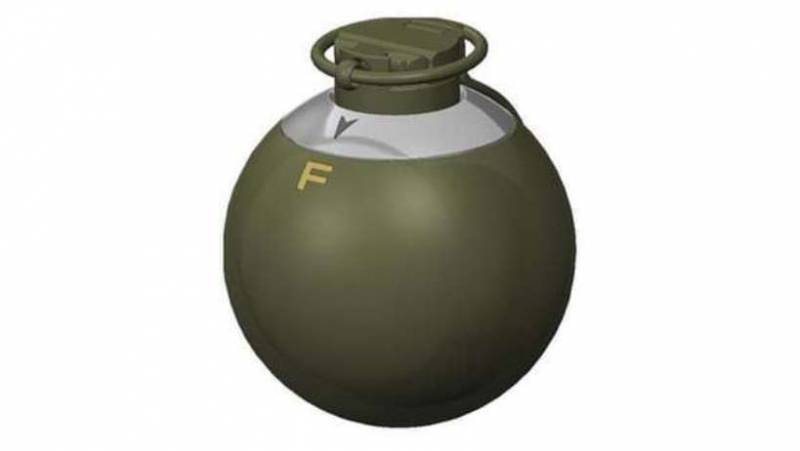 The grenade has a spherical shape with a protruding rotary cylinder, on which the safety ring is located.
"The versatility of ET-MP lies in its dual mode - turning a cylinder, a soldier will be able to choose the options for undermining a grenade: defeat an enemy by force of an explosion or an explosion with shrapnel. Thus, ET-MP will combine the capabilities of offensive (defeat of the enemy by force of an explosion) and defensive (combination of force of an explosion and splinters) grenades "
- says the publication.
The previous lethal M67 grenade (15-25 m attack radius) was put into service in 1968 g. It was used along with the MK3A2 high-explosive grenades (lethal effect from shock wave damage up to 2-m, wounded - to 15 m). In 1975, MK3A2 was removed from service due to the presence of asbestos.
The publication notes another feature of the ET-MP - "the electronic fuse, which is much safer and safer than the mechanical fuses used in M67".
Pilot grenade production should begin next year. It is assumed that its massive entry into the troops will begin closer to 2020.