As the famous expression in mathematics says: "that was what was required to prove." The same phrase is quite applicable to events in Syria. On the basis of agreements with the United States, Russia called on the Syrian army to move away from the strategically important Castello road. The Americans and the so-called moderate opposition demanded such a withdrawal with the following argument: this would allow for the intensification of the delivery of humanitarian aid to Aleppo. Only two days have passed since the Syrian troops left the road, and "Castello" was partially captured by militants "Dzhebhat al-Nusra" (banned in the Russian Federation). Thus, all the previously achieved advantage of the SAR army in this sector has evaporated.
Of
messages
Russian Coordination Center for the Reconciliation of the Parties in Syria:
As a result of fierce fighting, the militants managed to oust government troops and national militia units from the southern outskirts of the Al-Shkayf quarter, taking temporary control of a section of the Castello road about one kilometer in length.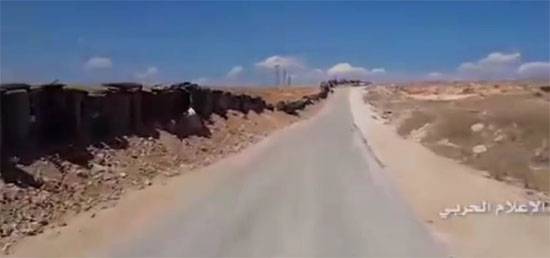 At the same time, Washington threatens Russia with a "redefinition of relations" in connection with the events in Syria. State Department spokesman John Kirby said that the United States "sees Russia's failure to fulfill its obligations in connection with the shelling of the UN convoy." And when will the United States see the non-fulfillment of their obligations on their part? And what kind of revision of relations can we talk about, if, in fact, there is no such relationship, and if the United States already openly supports terrorist groups?
After firing on a UN humanitarian column by militants, the Syrian army announced its withdrawal from the cease-fire regime.