The head of the Main Operations Directorate of the General Staff of the Armed Forces of the Russian Federation, Lieutenant-General Sergei Rudskoy, during the briefing reported that the truce in Syria by the "moderate opposition" is not being respected. According to Rudskogo, there are systematic attacks on the position of the Syrian government army. At the same time, Rudskoy noted that in such a situation, the Syrian troops unilaterally obeyed the truce to lose all meaning.
Interfax
cites the statement of the representative of the General Staff of the Armed Forces of the Russian Federation:
Only for the past day the number of attacks from the gangs was 53. Since the beginning of the declaration of the cessation of hostilities regime, it has been violated by the opposition 302 times. We consider the observance (truce) unilaterally by the Syrian government forces senseless.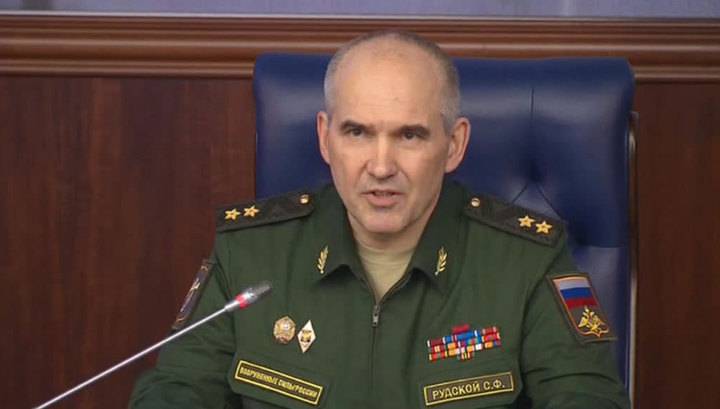 In addition, the main defense department of the Russian Federation reports that it has become aware of the preparation of the so-called "moderate opposition" to attack the positions of the Syrian troops. Particular attention is drawn to the fact that, according to the Russian Defense Ministry, the "opposition" is preparing this offensive together with the militants of the renamed itself "Dzhebhat al-Nusra" (banned in the Russian Federation).
Sergey Rudskoy:
We are witnessing the merging of the moderate opposition and Dzhebhat an-Nusra and preparing them for joint offensive actions.
Recall that from today the United States should have begun to coordinate actions with the Russian Federation in the framework of the anti-terrorist operation. The goals were defined: these are the terrorist groups Dzhebhat al-Nusra and ISIS. However, after the "rebranding", "Dzhebhat al-Nusra" predictably announced that it was also a "moderate opposition" ...