On Saturday, the French ship corvette El Fath (project Gowind 2500), being built for the Egyptian Navy of Egypt, was launched at the shipyard of the DCNS association in the French shipyard of the French Navy, the blog
bmpd
with reference to foreign publications.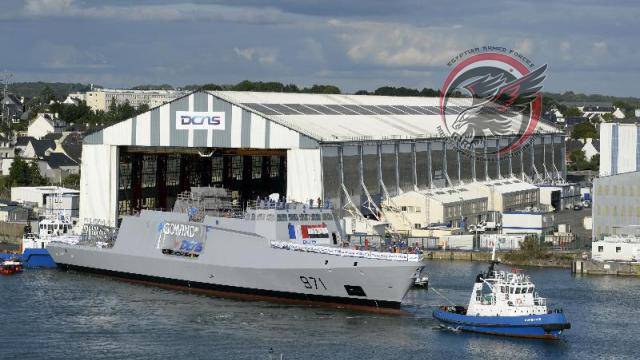 The contract for the construction of 4-x corvettes was concluded in 2014 g, its value is about £ 1 billion.
"According to the terms of the contract, the head corvette is fully built in the DCNS arsenal in Loriana with the 2017 of the year commissioned (according to the latest data, the deadline was postponed to the end of 2017 of the year), and three other ships must be built with the participation of DCNS at the Egyptian naval shipyard in Alexandria with delivery in 2018-2019. The contract also includes an option for two more ships, which, if the option is exercised, will be built at Loriana, "the publication explains.
The corvette with a displacement of 2600 t has a length of 102 m, width - 16 m. It will have a diesel-electric power plant with a total capacity of 10 MW with two diesel engines and two electric motors. Maximum speed - 25 nodes, cruising range - up to 3700 miles, crew - 65 people. Can carry a helicopter up to 10-ton class.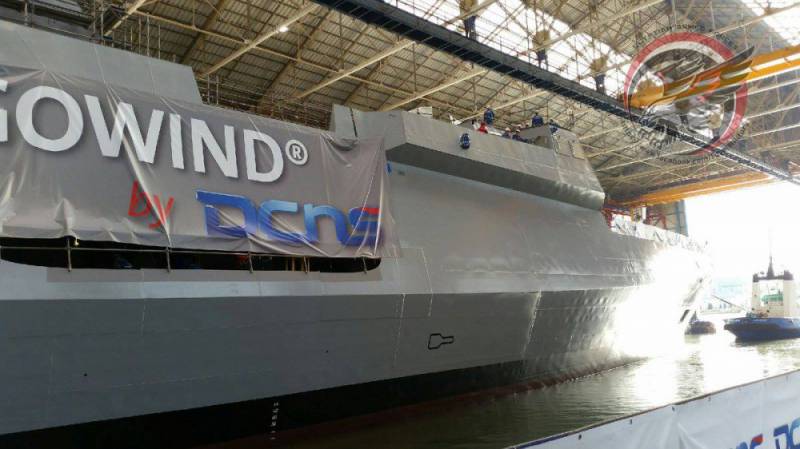 According to foreign sources, "the armament of the frigates will be left by two four-container launchers of the MBDA Exocet MM40 Block 3 anti-ship missile system, 16 of the MBDA VL MICA anti-aircraft missile launcher, 76-mm Oto Melara universal super artillery, which is used by the Oto Melara super raid systems, which will be used by the anti-ship missile system MBDA VL MICA, the 20-mm universal universal artillery Oto Melara super raid launch missile launchers, and the 324-mm Oto Melara universal anti-ship missile launchers, and the 90-mm universal OT Melara super raid launch launchers will be left by the Oto Melara super raid systems, which will be used by the Oto Melara super raid units, which will be used by the Oto Melara super anti-ship missile system. installations (presumably, XNUMX-mm Nexter Narhwal), XNUMX-mm torpedo tubes for MUXNUMX torpedoes. "
It is also reported that the day before the Egyptian fleet received the second Mistral, originally built by DCNS for the Russian Navy. The ceremony of raising the Egyptian flag took place in the French Saint-Nazaire.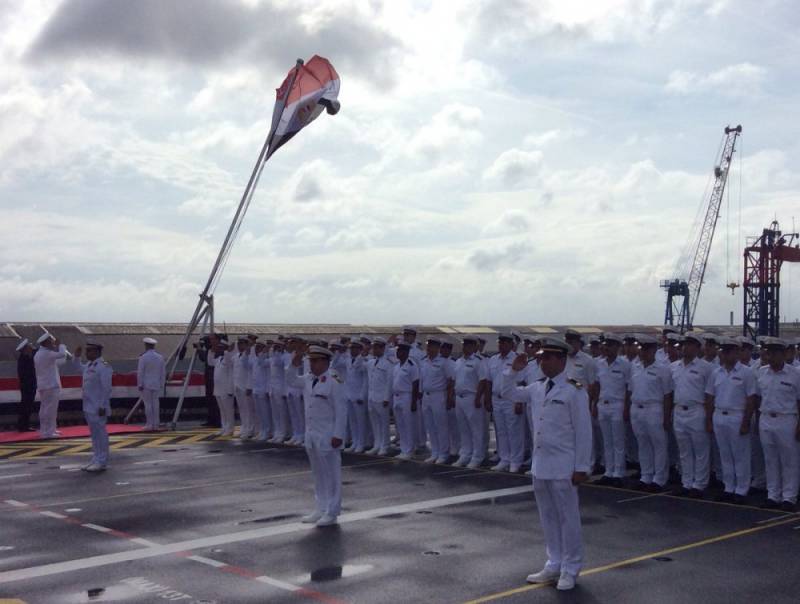 The UDC, called the L 1020 Anwar al-Sadat, should arrive at the port of Alexandria on October 1.