Klintsevich: Kiev authorities deliberately disrupted elections to the State Duma
The Kiev authorities deliberately frustrated the elections to the State Duma on the territory of Ukraine, creating an atmosphere of hysteria and intolerance around them, reports
RIA News
statement of the deputy head of the Federation Council Committee on Defense Franz Klintsevich.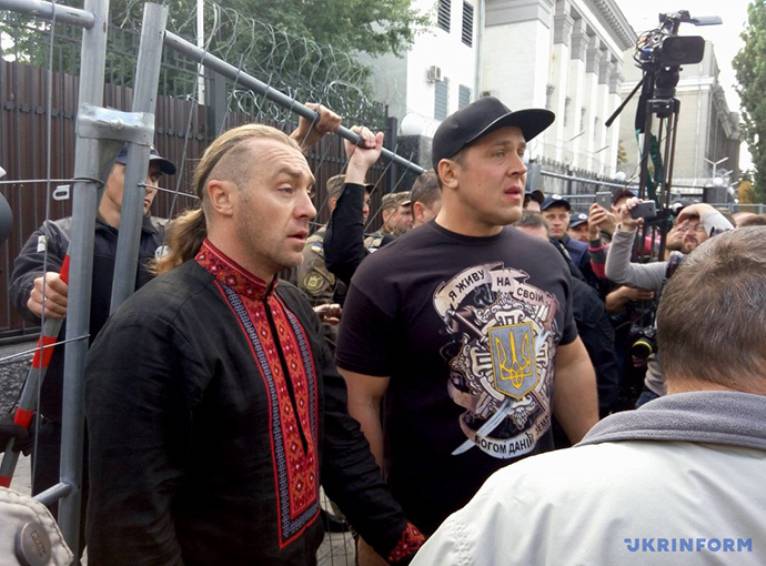 The blockade of the Russian Embassy in Kiev

Total in Ukraine voted 369 Russians.
"These numbers are insignificant. There are ten times more Russians who are currently on the territory of Ukraine and who want to take part in the elections of deputies of the State Duma. But for the most part they simply did not risk their health, or even their life, "said Klintsevich.
In fact, the official authorities not only did not guarantee the safety of Russian citizens, but also created "an environment of intolerance and hysteria around the elections," he noted.
"Let's call things by their own names: Kiev simply deliberately disrupted the elections," the senator said.
"I hope that the OSCE will give a corresponding assessment to all these actions. A harsh reaction must necessarily follow from our side ",
declared Klintsevich.