Pentagon: "We continue the operation in the area of ​​Deir ez-Zora"
U.S. Central Command reports that
aviation
The "coalition" continued the so-called anti-terrorist operation in the Deir-ez-Zora region, where several days ago the aircraft of the same coalition "mistakenly" attacked the positions of the Syrian government army, "missing" past ISIS militants (banned in the Russian Federation). The command said that the incident with the "erroneous" airstrike "is being investigated."
According to the statements of the American side, seven oil tankers belonging to the Igilovites were destroyed by three air strikes in the Deir-ez-Zor area. In addition, the militants supply routes were damaged. The Pentagon does not provide any photo and video evidence.
Syria's state news agency SANA reports a Syrian military plane shot down in the Deir ez-Zor area. Earlier from Syria there were reports that the plane crashed, but without mentioning the causes of the crash.
SANA
writes that the strike on the plane was struck at the moment when he was carrying out actions against ISIS terrorists.
After striking a strike by the American coalition on the positions of the SAR troops, the ISIL militants launched an offensive. Not less than a thousand terrorists infiltrated into Deir ez-Zor, raising the flag of a terrorist group in one of the districts of the city.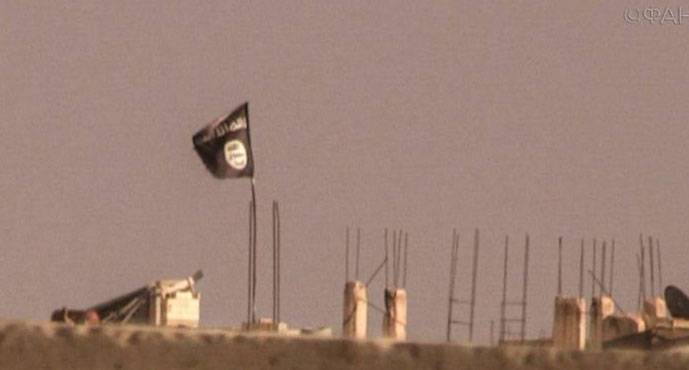 Against this background, the spokesman for the Russian Ministry of Defense, Major General Igor Konashenkov, reports that, according to the Coordination Center for the Reconciliation of the Parties in Syria, the Americans do not have any contacts with the so-called "opposition." Although, in the agreements, the United States pledged to control the "moderate opposition" for its compliance with the conditions of the ceasefire regime and separation from terrorist groups.
RIA News
cites the statement of Igor Konashenkov:
After a week of the entry into force of the agreement on the cessation of hostilities, it is obvious the complete absence of not only any influence, but also the contacts of the American side with the "moderate oppositionists" who are "on the ground" in Syria, and not in Western capitals. Moreover, instead of the "delimitation" of terrorists and "opposition" promised by the Americans, the militants use the cease-fire regime to lick their wounds, recuperate and prepare for the resumption of hostilities. All our appeals to the American side to provide us with contacts of "moderate oppositionists" or to influence them, lead to nothing. On the contrary, the number of attacks on the positions of Syrian troops and settlements by the militants is increasing.