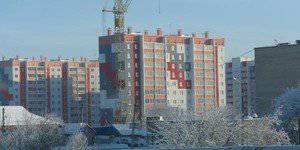 On December 28, the commander of the second command of the air defense and air force, Major General Sevostyanov, arrived at the Shagol airbase located in the Chelyabinsk region. The commander handed 90 to the garrison servicemen the keys to the new service apartments. New settlers have become technical and flight personnel. House №6 on the street. Burdenyuk was erected in the town of the Chelyabinsk Higher Military Aviation Red Banner School of Navigators at the expense of the Ministry of Defense.
Victor Sevostyanov said: "Today's housewarming is an excellent gift for the New Year holidays for military aviators and another confirmation of the successful implementation of the program for the provision of housing for military personnel of the Central Military District. High level of soc. protection of technicians and pilots will further improve the quality of combat missions. "
This garrison soldiers' housewarming is already the second in 2011. The keys to 224 apartments 25 August pilots handed Colonel-General Chirkin, commander of the Central Military District.