In 2017, the Defense Ministry will receive new MLRS
New multiple launch rocket systems "Hurricane-1M" and "Tornado-S" will begin to enter the troops in 2017 g, reports
Rossiyskaya Gazeta
with reference to the Deputy Minister of Defense Yuri Borisov.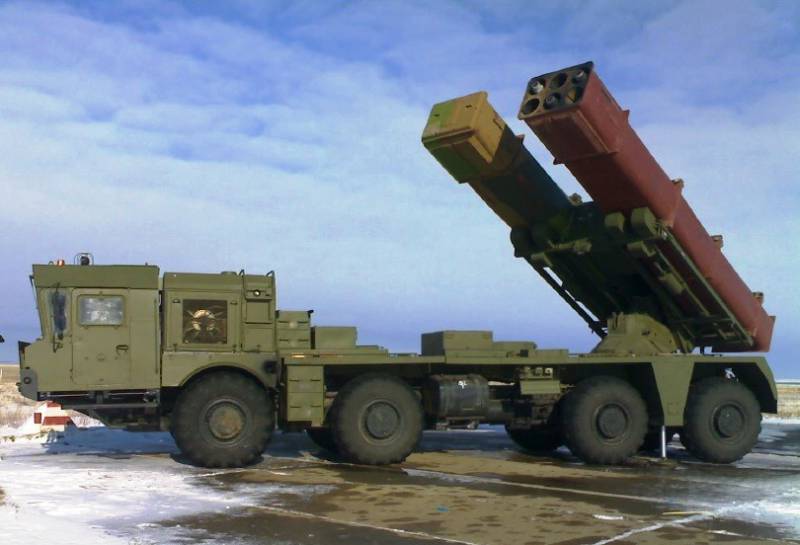 9K512 "Hurricane-1M"
At a meeting with the work team of the NPO Splav (Tula), where these systems are produced, Borisov noted that the Ural-XRNMX RSZO had already begun to enter the troops, but so far in insufficient quantities. " The reason for this - the difficulties of contractors.
"Today we discussed with the management of Splava the problems of cooperation and the ways to solve them, after which it will be possible to supply these MLRS in the volume necessary for us," said Borisov.
The newspaper recalls that the state tests of the Hurricane-1M began in 2012. "The bikalierity allows the machine to fire millimeters of XMNUMX mm from the Uragan MLRS and 220 mm from the RSZO Smerch missiles. In contrast to the MLRS of the previous generation, in "Uragan-300M" all processes are automated, and loading is carried out by replacing the entire package with guides, "the article says.
As for the MLRS "Tornado-S", it is planned to launch its series in 2017.
"The state tests of the Tornado-S system, which will come to replace the Smerch MLRS, are being completed. Her release to the series is scheduled for 2017, we are looking forward to that, "said the deputy minister.
According to him, "the new complex will have an increased range of fire compared to its predecessor and will be equipped with high-precision shells." The system is designed for Tornado 300-mm projectiles. They are able to adjust their flight and the time of the explosion. For the first time, self-guided elements with infra-red coordinators are used in jet shells.