Media: North Korean experts have improved the accuracy of ballistic missiles
North Korean designers were able to improve the accuracy of hitting missiles with a range of up to 1,3 thousand kilometers, passes
RIA News
message agency "Renhap."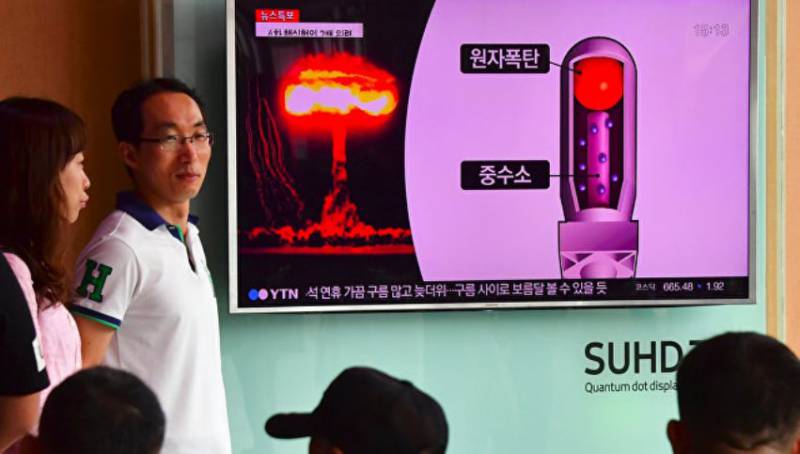 According to a source agency in the South Korean government,
"All three ballistic missiles that the DPRK tested on 5 of September reached the Japanese air defense zone a thousand kilometers from the launch site and fell into the sea within a radius of one kilometer."
Thus, the "circular probable deviation (CVT) of the Nodon class missiles (according to the Western classification) turned out to be less than the limit in 2-4 kilometers," the newspaper notes.
That is, the North Korean military had the opportunity to "accurately guide missiles to strike at densely populated areas and objects for the purpose of mass destruction of people," said the source.
"It's hard to imagine what will happen if such missiles are stuffed with nuclear warheads or biochemical charges," he stressed.