In UEC started testing a new engine for the IL-112В
Yesterday, tests of a turboprop engine developed by AO Klimov (part of the United Engine Corporation) for a promising military transport IL-112В began,
RIA News
message of the press service of the JDC.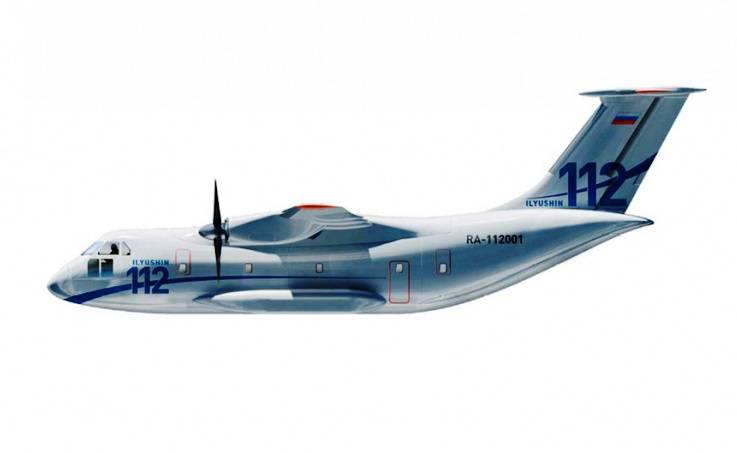 "Testing of the new TV7-117CT Russian turboprop engine developed by Klimov for the promising Russian light military transport aircraft IL-112В began on September 15 on a specially commissioned test bench in St. Petersburg," the release says.
It is noted that the new engine "will be mass-produced in the extended cooperation of the UEC - AO Klimov, AO NPT Gas-Turbine Construction Salyut, AO MMP named after V.V. Chernyshev" and other enterprises.
"The engine has a very high performance in power and efficiency. So, the power at maximum take-off mode is 3 thousand horsepower, and at increased emergency mode - 3,6 thousand horsepower, "- told the company.
According to the press service, the capabilities of the test bench, equipped with modern equipment, "allow you to test the power plant immediately with the propeller, nacelle and other elements of the wing and fuselage of the aircraft."
UDC General Director Alexander Artyukhov:
"The launch of the TV7-117ST tests is a significant event not only for the domestic engine industry, but for the whole
aviation
industry. In terms of power and efficiency, this new engine is undoubtedly one of the best in the world in its class. I am sure that the combination of the strengths of TV7-117ST with the advanced solutions laid down in the Il-112V will make the aircraft an ideal transport platform for the Russian aerospace forces. "
Help agency: "IL-112В designed for transportation and air landing of light samples of weapons and military equipment, cargo and personnel, as well as for transportation of a wide range of goods during commercial operation of the aircraft."