It became known that Washington is demanding that the agreement with Moscow on the settlement of the Syrian conflict be kept classified as "Secret". According to statements by representatives of the American administration, this is necessary for "the best implementation of each of the items." The Russian side insists on the opposite, stating the need to make the information side of the agreements public knowledge in order to have public control over the fulfillment of the cease-fire conditions by the parties. As one of the measures, the Ministry of Defense of the Russian Federation undertook a measure of online broadcasting from Aleppo - about how the armistice regime is observed (or not observed).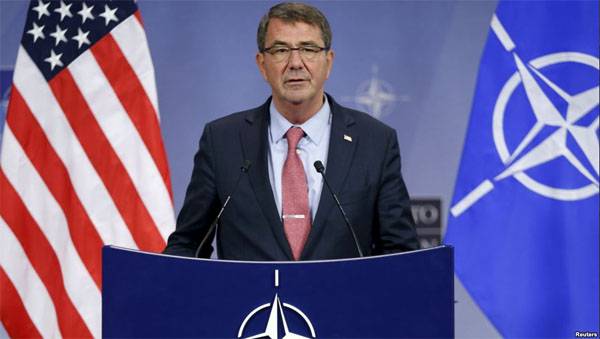 В
"Komsomolskaya Pravda"
A material has appeared which says that the American side is not united in the settlement of the Syrian conflict. If the head of the US Department of State, ending his career, is trying to look like a peacemaker in the Syrian issue, then in the military department of the "exclusive state" reigns "hawkish" sentiments. According to the author of the material in KP, Ashton Carter (the head of the Pentagon) does everything to stay in his post.
It is quite clear that the Americans are trying to keep secret agreements with Russia on Syria in order to manipulate them later. Moreover, the agreements mention "opposition" groups supported by Washington and its satellites, and representatives of these groups today are most actively violating the cease-fire in various provinces of Syria, including Aleppo and Ham.