The troops will receive a large batch of upgraded AK-74M automatic machines, the effectiveness of which will be one and a half times higher than that of the base model. Later they will be replaced by AEK-971 or AK-12, which are still undergoing acceptance tests, reports
MIC
with reference to the head of the Union of Russian gunsmiths Ruslan Pukhov.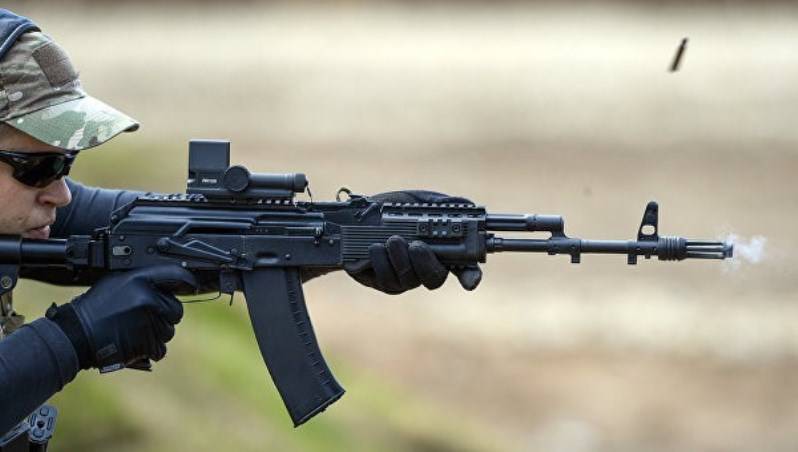 According to Pukhov, "AK-74M will receive a new telescopic butt and receiver cover, a modern receiver pad and forearm with integrated Picatinny slats, thanks to which collimator, optical and night sights can be mounted on the machine, as well as flashlights, laser target indicators."
In addition, the machines will be equipped with a "new translator-fuse and ergonomic fire control knob". Also in the kit will include new belts.
The general director of the Kalashnikov concern, Alexei Krivoruchko:
"The Ministry of Defense has very large stocks of AK-74M assault rifles, there is no sense in purchasing the same weapons. Therefore, we carried out a number of development work on the "Body Kit" program in order to increase the effectiveness of this
weapons
. Today we get from the army warehouses of the second category, which have lain for several decades, carry out repairs and upgrades, which together with new accessories increases the efficiency of the product several times. As a result, we get a machine for a professional army. For several tens of thousands of modernized kits, we already have orders from the security forces. "