Pharmaceutical wars with real victims
Once again, the rules of international non-collateralism and democracy have caused cognitive dissonance among citizens with well-established mentality and the laws of logic. The network penetrated the materials that indicate that Venus Williams (one of a couple of Williams, the very ones that their female muscles can contend with the shunting diesel locomotive) and gymnast Simona Biles received official drugs from the official therapeutic destination.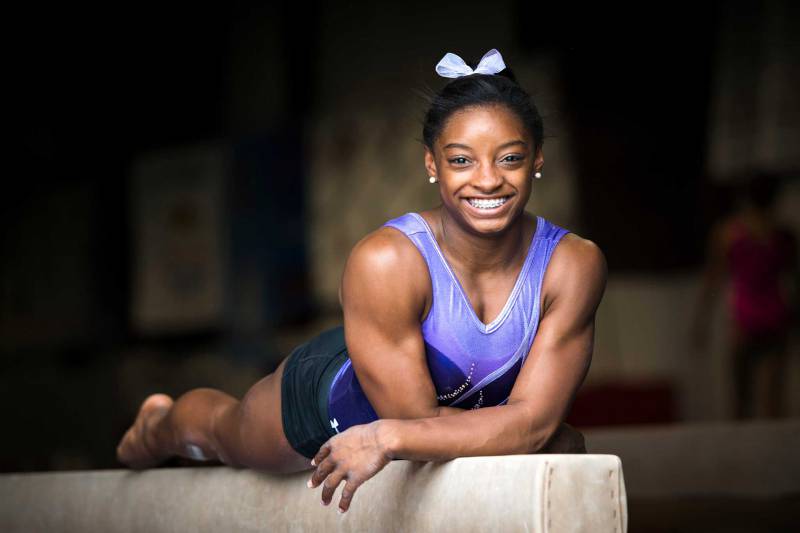 Simona Biles suffers from ADHD
Of course, the question of how "official" and "therapeutic" this assignment is, we will not discuss, given the fact that Venus Williams immediately expressed her disappointment and outrage at the publication of these materials, and Simon completely embarked on lengthy arguments about fair game, that she is not ashamed, and so on.
"I have ADHD and I have been taking medications for it since childhood. Please understand, I believe in" pure "sport, I have always followed the rules, and I will continue to do it, since fair play is extremely important and also very important for me, "wrote Biles on Twitter.
Thus, "officially" Venus Williams was "allowed" to take oxycodone, hydromorphone, prednisone, prednisone, and methylprednisolone. What is this ball filled with nuts? It is not yet known exactly, but it is worth noting that all the above drugs are among the most powerful painkillers, and in fact they are hard drugs that are banned in some countries.
Venus Williams
Simone is a girl, though simple, but far-sighted. The fact of the matter is that her furious "diagnosis" (ADHD) is made mainly by foreign doctors in large numbers in childhood. That is why ultramodern highly informed mothers, who have long been thinking in terms of "mimicity", will defend Simonochka, who only "indulged" in psychostimulant methylphenidate.
In the last car of the scandal, American basketball player Elena Delle Donne also traveled gloomily, although in terms of chemistry she confidently ranks second, taking both amphetamine and hydrocortisone. She received "permission" for them back in the 2014 year, although both drugs are prohibited by WADA. But I am sure she will not be alone for long.
"Soma grams - and there is no drama" (Aldous Huxley, "Oh Brave New World")
Mr. Huxley, in his fantastic dystopia, "Brave New World," painted a totalitarian society, in which they officially recommended the preparation "Som" against all life's troubles. True, at that time Huxley most likely hinted at the USSR totalitarian society, but as a foreteller, we see, did not take place. More precisely took place, but confused directions.
Oxycodone is in fact a legal analogue of heroin, but this is only one of many narcotic drugs, which in the United States will not be difficult to obtain, having a decent amount of money. The World Wide Web is replete with statistics on mortality from overdose of "drugs" drugs, which are prescribed by doctors. In the 2010 year, for example, more than 30000 people died from such drugs in the United States. It even began to be called "pharmageddon".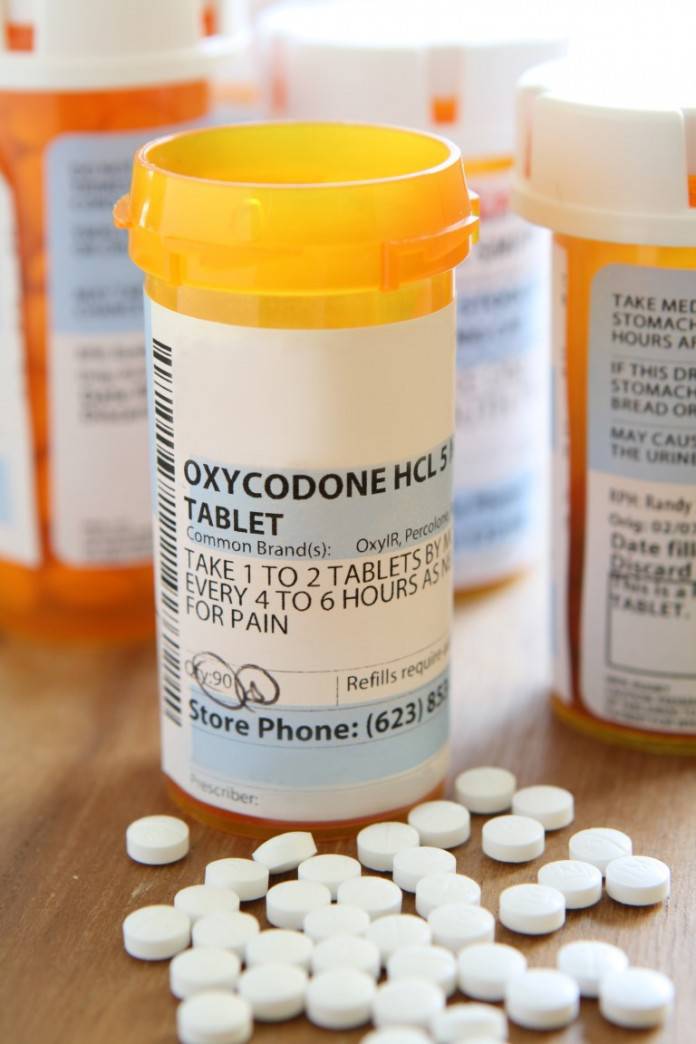 Oxycodone - the dream of the suffering
Mariana Vann Zeller, a correspondent from the United States, went ahead and shot the documentary OxyContin Express (named after one of the drugs, OxyContin, which includes Oxycodone). Express was called the oxycontin distribution system itself, originating in Florida, in which clinics specializing in writing prescriptions for this drug are more than in all other states combined. At the same time 75% of all deaths in Florida associated with drug overdose, accounted for by this drug.
So, a prescription clinic gets up to 500 dollars for it (only for a prescription). After the scheme goes the pharmacy itself, receiving its share. And at the head - a pharmaceutical company that produces the drug, always in demand.
In addition, Florida just created a paradise for pharmaceutical companies, pharmacies and clinics of this kind, since Florida is the only state in America that does not track the number of prescriptions for narcotic analgesics.
According to Gazeta.ru, last year this issue was raised even in the US Congress. One of the congressmen said that, according to statistics, 80% of heroin addicts began with the use of opium-containing drugs, which were prescribed to them by doctors. However, this statement did not go further. Presumably, this inattention of congressmen is disinterested?
All the best for children
If, thanks to pharmaceutical companies, oxycodone has reliably occupied its niche in the market of drugs, then why stop? We must look for a new target audience. And in the pharmaceutical business, you first need a disease! And, if it is possible to start a war for the sake of new markets, then why not invent a disease?
And while Williams was rolling on oxycodone, like a roller, Simone first needed a notable disease, ADHD (attention deficit hyperactivity disorder).
Neurologist from the United States, Richard Saul, states that ADHD does not exist at all. In his practice, Saul often met patients who had long been diagnosed with ADHD, and he successfully treated them just by showing attention to the patient. So, 36-year-old man (!) With long-standing ADHD just drank a huge amount of coffee and slept little. And the little girl who showed absent-mindedness in the classroom and could not sit at the desk, needed ... glasses!
American neurophysilogue Damien Fair and psychiatrist Joel Nigg examined adolescents with and without a diagnosis of ADHD. "Healthy" and "sick" were compared by a number of parameters: the ability to understand and remember information, to concentrate attention, etc. As a result, it turned out that children with an unpleasant diagnosis do not differ, and even surpass the "healthy" ones in some parameters.
Moreover, according to Saul, the diagnosis of ADHD is literally enjoyed by everyone. Doctors like it, because it does not take much time to "diagnose". Parents adore him, because the accusations that they raised a hysterical moron, are now easily parried by this intricate acronym - ADHD. In addition, out of lazy, selfish males and females, parents turn into objects of perpetual condolences — like parents with a really sick child.
Now the diagnosis of ADHD is obtained up to 10% of children. Thus, the German psychiatrists Silvia Schneider and Jürgen Margraf from the Ruhr University Bochum and Dr. Catherine Bruchmüller from the University of Basel turned to a thousand children's psychotherapists with a proposal to make a diagnosis on a detailed description of the symptoms. As a result, in controversial cases, about 16% of doctors quietly "diagnosed" ADHD.
Patients also benefit from the miraculous benefits of ADHD! The behavior of the latter is completely characterized by the capacious Russian word "dolt", but now they are just sick ... This is only the beginning! After all, soon the magic gates to the world of methylphenidate open for them!
Methylphenidate, also known as Ritalin, is a psychostimulant. But even more, it is known as "cocaine for children". It is adjacent to cocaine, morphine and amphetamine. The feeling of utmost clarity and flight after its use is quickly replaced by depression, insomnia, problems with the cardiovascular system, loss of appetite, etc. But he is still loved to prescribe to minors diagnosed with ADHD. In addition to the rapid production of a strong dependence in a patient, among the delayed effects are irreversible damage to the heart and brain vessels, destruction of the liver, kidneys, lungs, etc., etc. Ritalin is so close to the "traditional" drug that in the form of a hammer and sniff it, and injected into a vein.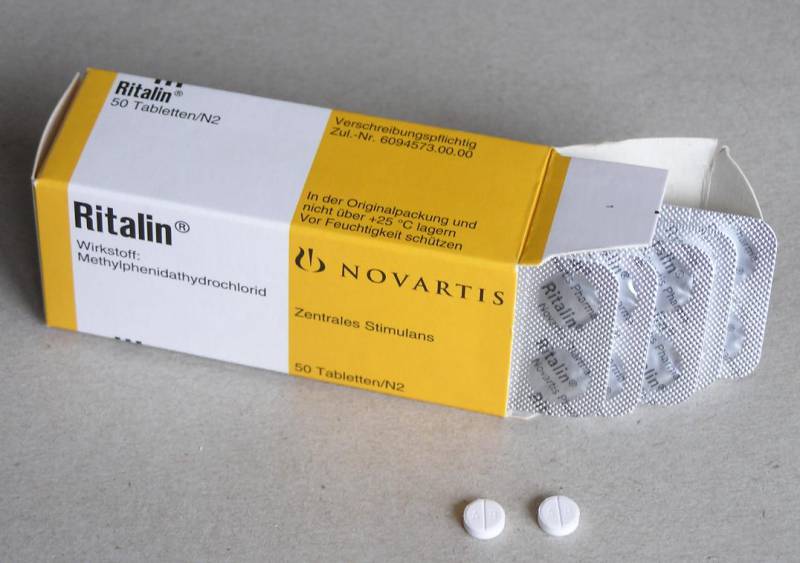 Ritalin is glad both old and young ...
However, methylphenidate in recruiting such deadly effects is actively used to "cure" this strange syndrome in the USA, Canada, Great Britain, Japan, Germany, France, Belgium, Holland, Spain, Australia and many others. In Russia, this drug is prohibited, while prohibited. Why do you say bye? About this - at the end.
Pharma for WADA, or WADA for Pharma
WADA has long ago bought a modern trend: blame Russia for any incomprehensible situation! Therefore, the agency immediately sobbed howl about hacking into its servers, if not by Putin himself, then by his order. In fact, if you can cut off the boy's head on the camera, and it will get away with you, because you are against Putin, then under the carpet you can issue permits for drugs — generally trivial ...
But another question arises. On the WADA side, was it another posture from the Kama Sutra in relation to the USA or in relation to pharmaceutical companies?
Income from medico-pharmaceutical activities is tens of billions of dollars annually. Johnson & Johnson, for example, had revenues of $ 53 billion a decade ago. At the same time, the market for legal drugs continued to grow steadily: the legalization of products in new countries and the natural need of suffering drug addicts in the United States, who were obsequiously hooked on such drugs. And, mind you, without any risk of being shot in the suburbs of Medellin or thrown into an abyss on a Colombian mountain pass from an obstinate mule.
Given that no one has canceled the lobbying institution, the question of the reasons for such a blind position of WADA to the use of illicit drugs by American athletes is removed by itself. It is difficult to see the difference between the close love of US structures and pharmaceutical companies, whose activities are just a gift for doctors, clinics, pharmacists, etc.
Interestingly, after such a "mimicking" "advertisement" of methylphenidate by Simone Biles, how much will its sales increase in the USA? With what proud and full of hopes for his child a mine will parents treat them with this "medicine"?
We, too, put 300 grams in the mesh
The question of whether this practice will settle in the territory of his native Russia is not worth it at all. The question is different. How deep can the practice of their application be settled?
Painfully tasty morsel - 145-million people of the Russian Federation. This piece is especially accessible against the background of an increasingly massing class of creacles, Europeanized democrats and illiterate youth. After all, they are the most "professional" consumers of everything and everything that is in trend. And if they are ready for anything for the just presented iPhone, then the magic pills, which not only in fashion, but also grant a brave new world, until the liver refuses, will disperse in a moment.
Also, do not forget the modern people's choices, jumping from party to party for the coveted mandate. Just black soil for any lobbyist! After all, their integrity is absent from the word "absolutely."
In fact, the introduction of such a practice is a threat to all categories of citizens, if not a threat to national security. So, the fun company Williams and Biles is just another indicator of how high the modern pharmaceuticals and pharmaceuticals have climbed up the social ladder from the word "business".