October 6 in the European Union starts a new service. In fact, this kind of brainchild of European Commission President Jean-Claude Juncker. We are talking about the European Border Guard and Coast Guard, whose tasks will include work on the protection of the external borders of the EU.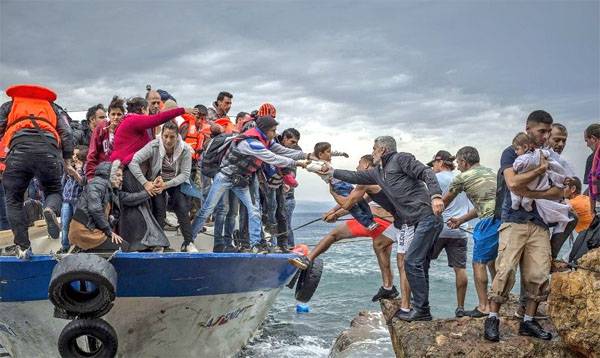 TASS
cites a statement by the European Council press office:
The Council granted the final approval of the European Border Guard and Coast Guard. The decision made by the written procedure creates conditions for the service to start in mid-October. The service will begin its activities from the moment the provisions on its creation come into force, that is, from October 6 2016.
It became known that initially the numerical composition of the new European service will be about 1,5 thousand people. All of them will "assist" the border services of the EU states whose borders are external to the EU. At the same time, these persons will obey exclusively to the supranational border authority, which is the newly minted service itself.
The creation of a unified border and coast guard service is justified by the need to "protect the EU's borders against the influx of refugees". In this regard, the question is: how effectively 1,5 thousands of people will be able to resist migration flows to the European Union, given that in the EU only in the last 2 of the year and only according to official statistics, about 2 million refugees from African countries Middle East?