A. Rosenbaum in an interview with AiF urged to repent to the Baltic States for the Soviet "occupation"
On the day of his 65 anniversary, People's Artist of Russia Alexander Rosenbaum gave an interview
"Arguments and Facts"
. Against the background of the discussion of the creative work of the author and the performer, it was not without discussion of political issues. Stating that renaming streets and avenues in Ukrainian cities in honor of Bandera and Shukhevych is a crime in connection with the decisions of the Nuremberg Court, Rosenbaum suddenly began to argue about the need to "repent" to the Baltic States. At the same time, the words about "repentance" appeared after a question from an AIF journalist.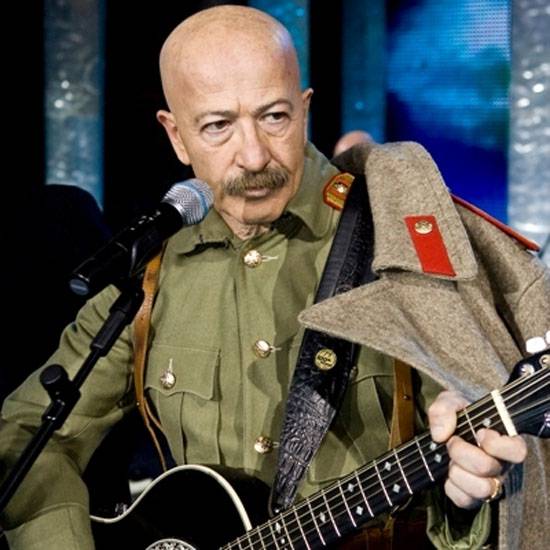 This question looked like this:
But for any events we have to apologize? For the occupation of the Baltic, in particular.
And this is the answer of Alexander Rosenbaum:
Sure. Of course, we are invaders of Estonia, Latvia and Lithuania. There was such a time. And so it happened. But you need to apologize and repent. The power of a person to ask for forgiveness. There is nothing wrong with that. State people had a nagging past century, let's close this question at the state level and apologize. We really did not repent even to ourselves.

Let's apologize and start everything from zero at these boundaries. It is necessary to make it so that everyone benefits from the use of the Kuril ridge. Perhaps, to make a joint economic zone with Japan there, without trading with the territories and without revising the borders. Why not? Work to give our people who live there.
Was the question of the journalist "Arguments and Facts" provocative, or was it agreed in advance with Rosenbaum? In any case, when once again the thesis that "we need to repent" is heard from someone, the question arises: why won't these citizens start with themselves? If this is the way to apologize to the Baltic States, which from a rotten hole on the outskirts of Europe, after entering and developing within the USSR, has turned into a thriving republic with developed production and cultivated original culture, then, for God's sake, ask forgiveness, how many will fit. Other citizens, gentlemen, calling for repentance, let me have my own point of view.