Russian officer was forced to interrupt an online report from Aleppo because of the shelling of militants
A report by Sergei Kopytsin, a representative of the Russian Center for Conciliation of the Parties in the UAR, was interrupted for some time because of the shelling of the Castello road by militants connecting the western and eastern parts of Aleppo, reports
RIA News
.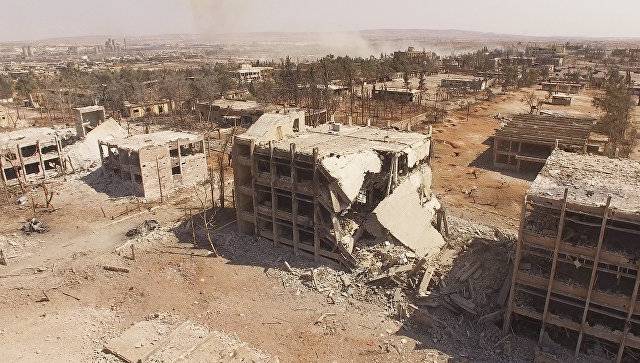 Video channel broadcast was conducted by the Russia-24 channel. Almost at the very beginning of the report of Lieutenant Colonel Kopytsin, shots rang out - the militants began to fire at the road.
The moderated video link of the Deputy Head of the General Staff of the Armed Forces of the Russian Federation, Victor Posnir, ordered to take security measures.
A few minutes later the report resumed.
Recall, on Monday in Syria, the cessation of hostilities came into force, which was agreed last week by the heads of the US and Russian foreign ministries. It is assumed that a seven-day pause will further develop into a more lasting truce and will allow for the disengagement between terrorist groups and groups of moderate opposition.
RIA News. Mikhail Alaeddin