The Prosecutor General of Ukraine Yuriy Lutsenko announced that a criminal case has been opened against the current head of the Ministry of Internal Affairs Arsen Avakov. Criminal records management, according to Lutsenko, has been initiated in connection with the appeal to the GPU by the head of the Anti-Corruption Center Vitaly Shabunin.
From the statement of Lutsenko, who himself "rested" some time ago on the bunks, which did not prevent him from becoming the prosecutor general in the Maidan Ukraine:
I receive letters from several dozens of people a day, including from Mr. Shabunin, by whose letter I opened a criminal case in the same way, you would not believe in anyone, the Minister of Internal Affairs Avakov, because everyone is the same.
Портал
"Correspondent"
reports that in addition to initiating a criminal case against Avakov, the draft resolution on sending the current Interior Minister to resign is being considered by the Verkhovna Rada of Ukraine.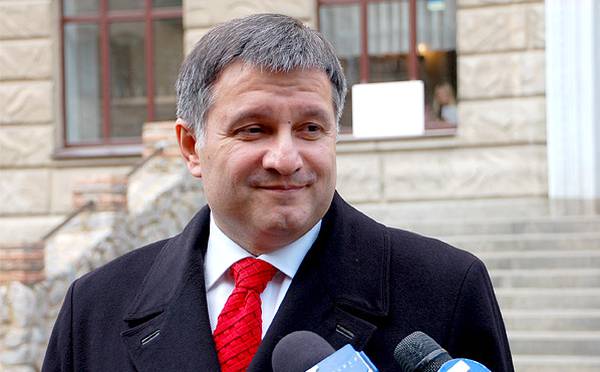 Avakov is accused of numerous corruption crimes. It is worth recalling that this is the second criminal case against Avakov in Ukraine. In 2012, in relation to him, the paperwork was started under the article of the Criminal Code of Ukraine on abuse of office - from 2005 to 2010, Avakov was the head of the Kharkiv region.
It is quite obvious that the new clerical work in relation to Avakov is Kiev's attempt to demonstrate to the West that there is a "decisive struggle against corruption" in the country, and that "everyone is equal before the law". But if everyone is equal before the law and the fight against corruption is underway, then why, for example, is Mr. Yatsenyuk free? ..