US Air Force bombers made a demonstrative flight over the Republic of Korea
Two US B-1V bomber, accompanied by fighters, made a demonstrative flight over the territory of South Korea, reports
RIA News
the message agency rhenhap.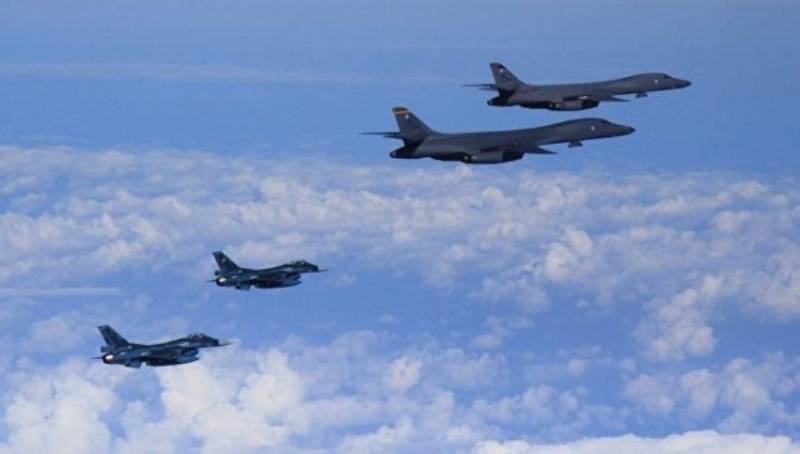 "The supersonic bombers flew out of the air force base in Guam and, after reaching Osan base in South Korea, flew 70 kilometers from Seoul," the agency writes referring to the command of the American troops deployed in the republic.
Bombers escorted the X-NUMX fighter F-4.
"North Korea's nuclear test is a dangerous escalation and is an unacceptable threat. The United States is unwaveringly determined to protect allies in the region and take the necessary steps for this, including operations such as the deployment of the THAAD air defense system on the Korean Peninsula. Today's demonstration is just one example of a range of military capabilities in this alliance's arsenal for securing and enhancing enhanced deterrence, "
said the commander of the troops, Vincent Brooks.
The agency recalls that B-1B were deployed on Guam in August of this year "to counter North Korean nuclear and missile threats." Bombers are capable of carrying nuclear
weapon
.
Flickr / US Pacific Command