The Minister of Foreign Affairs of Ukraine, Pavel Klimkin, commented on the visit of the PACE delegation to Russia with the intention of discussing the issue of Russia's return to full-fledged work in a parliamentary assembly. Klimkin's statement was drawn to the thesis in the style of "either I or she." According to the Foreign Minister, "Square", if the Russian delegation returns to PACE and if all its rights are restored, Ukraine will leave PACE.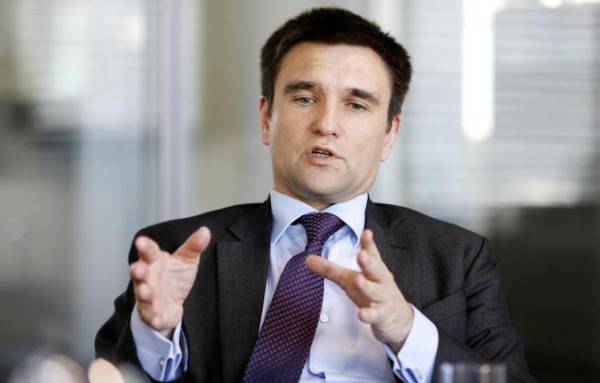 Pavel Klimkin on the air
ICTV
:
If the powers of the Russian delegation, for example in PACE, are positively recognized, we will consider various options, even to the extent of not participating in the work of PACE. Of course, I cannot say this to the People's Deputies of Ukraine, it is their so-called decision, so to speak, but I will be advised to take very radical steps.
After such a statement, the Russian delegation has a certain incentive to return its delegation to the PACE on the conditions that Moscow itself puts forward. If the conditions of Russia, then we are talking about the need to reform the parliamentary assembly in the sense that PACE could not restrict the rights of any of the delegations participating in the PACE - after all, this is the basis of European democracy. If the Russian delegation really returns to PACE, it will be interesting to observe how Klimkin will fulfill his promises.
By the way, why Ukraine is still in the UN, because Russia is also there ...