The Russian military units arrived in Kyrgyzstan at the site of the joint SCO Peace Mission-2016 exercise, reports
TASS
Post press service of the Ministry of Defense.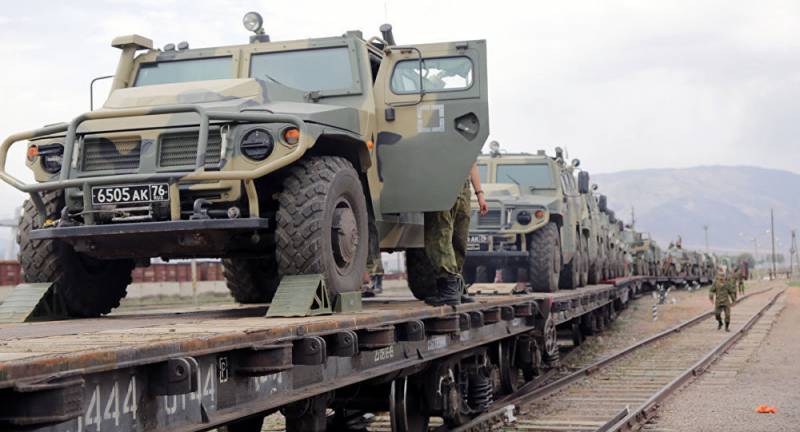 "The solemn ceremony of the meeting of Russian servicemen took place on the territory of one of the military units of Kyrgyzstan. The Russians arrived in the republic with their military equipment, in the next two days the arrival of contingents from Kazakhstan, China and Tajikistan is also expected, "the message says.
The antiterrorist exercise of the Shanghai Organization member states will be held from 15 to 21 in September at the Edelweiss training ground in the mountainous areas of Issyk-Kul region.
"The purpose of the exercise is to work out issues of coordination of the control bodies of the armed forces of the SCO states in preparing and conducting a joint anti-terrorist operation, increasing the readiness of the governing bodies, forces and means of the SCO states to combat terrorism, extremism and separatism, and improve the experience of joint training SCO in mountainous conditions ",
- Reported in the Ministry of Defense of Kyrgyzstan.
Recall that the SCO includes Russia, Kazakhstan, Kyrgyzstan, China, Uzbekistan and Tajikistan.