The main award of the Army-2016 forum is presented to Kalashnikov.
The Army-2016 Forum has become an effective platform for establishing contacts between the country's authorities and foreign entrepreneurs, said Defense Minister Sergei Shoigu.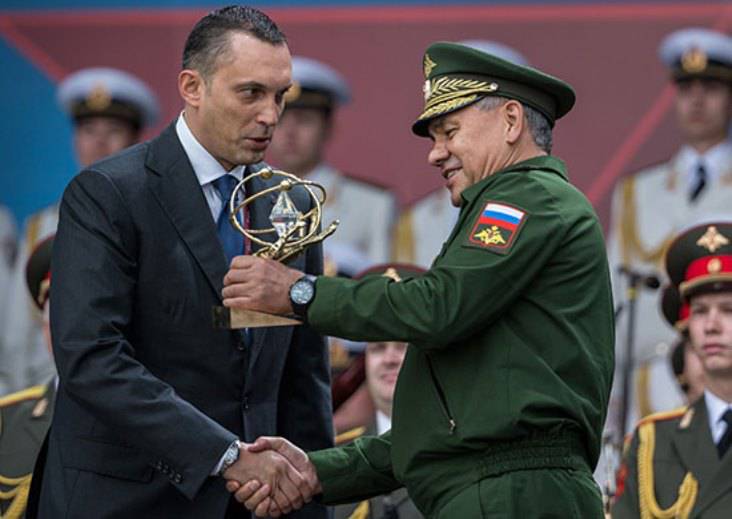 "The second international military-technical forum" Army-2016 "is completing its work. Its results convincingly testify that from a debutant of congress and exhibition activities it has turned into one of the world's leading exhibitions of weapons and military equipment ",
cite the minister
News
.
"The forum demonstrated to foreign partners that Moscow is open for cooperation in the military-technical sphere. During the event, 17 contracts were concluded for the supply of the newest submarines, small rocket ships, more than 200 units of modern missile-artillery and armored weapons, as well as engineering equipment to the Russian Armed Forces, he said.
The main prize of the forum Shoigu handed over to the general director of the Kalashnikov concern, Alexei Krivoruchko, "for his achievements in the development of weapons, military and special equipment, as well as his contribution to the preparation and implementation of the forum".
Before that, the Minister examined the combat and sports
weapon
represented by the concern, and also noted the robotic armored vehicles being developed by the company, incl. tracked vehicle "Companion", created by order of the military. "Companion" is intended for reconnaissance, patrolling and protection of important objects, as well as for mine clearance and fencing off.