The so-called Saudi coalition has committed yet another war crime in Yemen. This time, Saudi airplanes launched an airstrike that killed more than 20 civilians. A few more dozen were injured. It is reported by the news agency
to Reuters
.
As the object of the bombing of Saudi
aviation
chose a site where workers drilled water wells. It is noteworthy that the coalition, delivering the first blow, carried out another bombardment - already at the moment when medical teams appeared at the scene.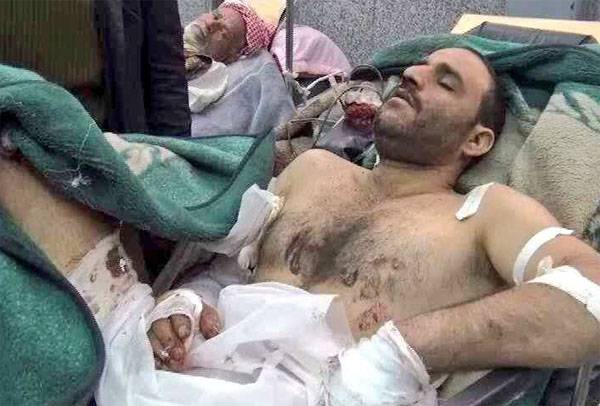 In a Western news agency, the situation is being presented as if Saudi pilots accepted drilling rigs in Yemen as a kind of rocket division. This suggests, firstly, that the West actually continues to cover the crimes of Riyadh in Yemen, and secondly, that Saudi aviation operates without confirming targets.
At the moment, neither from Riyadh, nor from other representatives of the coalition have received any comments on this issue. It is noteworthy that they are silent in the UN, although the incident occurred last Saturday.