The Russian military department became interested in the Vortex robotic complex based on BMP-3
Presented at the Army-2016 forum, the reconnaissance-impact ground-based robotic complex "Whirlwind" based on the infantry fighting vehicle BMP-3 interested the Russian military, reports
RIA News
report of the Chief of the Robotics Test Center of the Ministry of Defense of the Russian Federation Sergey Popov.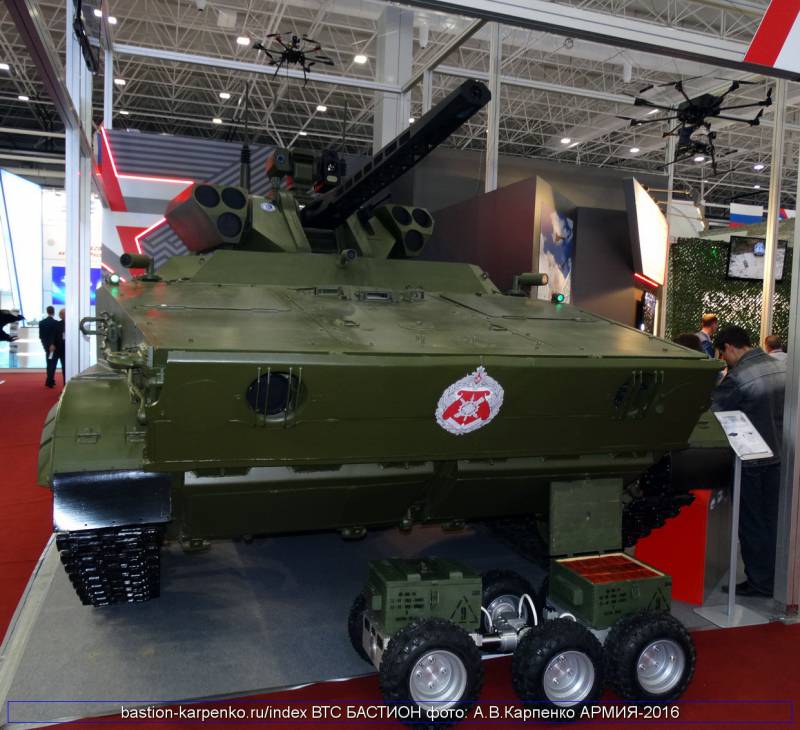 According to him, "at present, the Whirlwind is the heaviest (14,7 tons) Russian military
robot
, with significant firepower and maneuverability.
"At the exhibition, the Ministry of Defense became interested in the machine. After the meeting, we will refine it and again put it on preliminary tests, "said the colonel.
He noted that the main research center for robotics at the Russian Defense Ministry, the Sevastopol scientific-technical center Impulse-2 and the All-Russian scientific research institute Signal, located in Kovrov, became the initiators of the development of the complex.
"These organizations made the car - fully robotized the platform and the combat module," added Popov.
"Two months ago we passed the first tests, shot out. That is, the car is completely fresh, "- he concluded.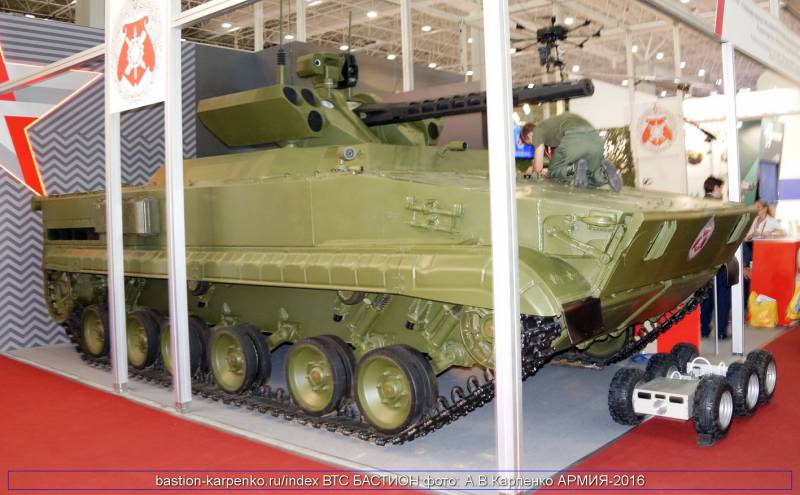 Help Agency:
The "Whirlwind" combat robotic complex is designed to enhance the combat capabilities of military units, reduce casualties among personnel on the contact line, protect important military and government facilities, and perform special tasks. His armament — the 30-2 72-mm automatic cannon, the PKNM 7,62-mm machine gun, the Kornet-M anti-tank missile system — can be used on ground and air targets. The complex consists of the BMP-3 robotic base chassis, the ABM-BSM-30 combat module, four hourly unmanned aerial vehicles, and the mobile robotic platform MRP-100 (300), a communication and control system. "