The development of the latest BMD has begun in Russia
Military scientists began to shape the technical appearance of a promising assault vehicle (BMD) of the 5 generation, reports
RIA News
a message from a representative of the Volgograd Tractor Plant at the Army-2016 forum.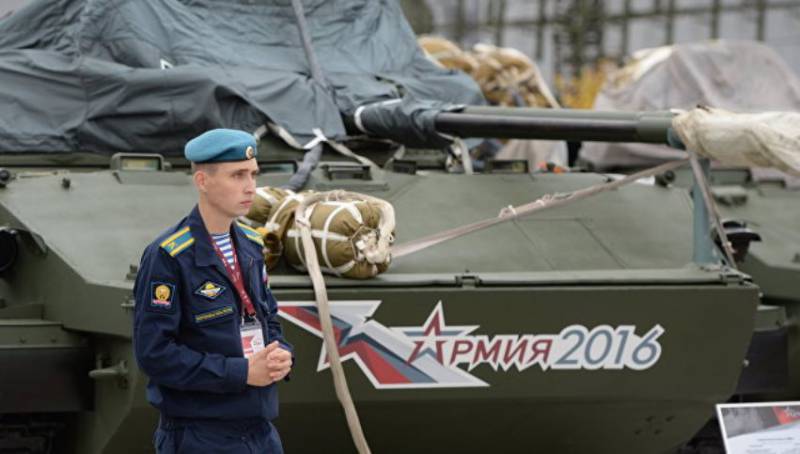 The interlocutor noted that "recently there has been a trend in the design of front-wheel tracked combat vehicles in the countries of NATO and East Asia with the crew stationed in the reserved part of the hull."
"In connection with this (in Russia), a prospective BMD scheme with a combat compartment 100 + 30 (30-mm gun and 100-mm gun-launcher) developed for the Dragoon BMP-3 is proposed."
, - he said.
According to the representative of the plant, in the proposed layout, the crew and troops will be located behind the engine-transmission compartment, which provides additional protection.
"The increased habitable volume of the vehicle facilitates the movement of the crew and the assault force inside the vehicle and the placement of personal property. The large aft hatch provides a quick and safe exit through the opening ramp, "he added.
The specialist noted that in the combat module it is supposed to use "two practically identical" Krechet "sights, equipped with rangefinder, thermal imaging and television channels."
RIA News. Alexey Filippov