After spending billions of dollars, the US Navy finally abandoned the project Littoral Combat Ship (LCS) - the ship of the coastal zone. Already built ships (4 units) will turn into training ones, and all future ones will be equipped for a single combat mission, reports
Look
with reference to the resource Defense Aerospace.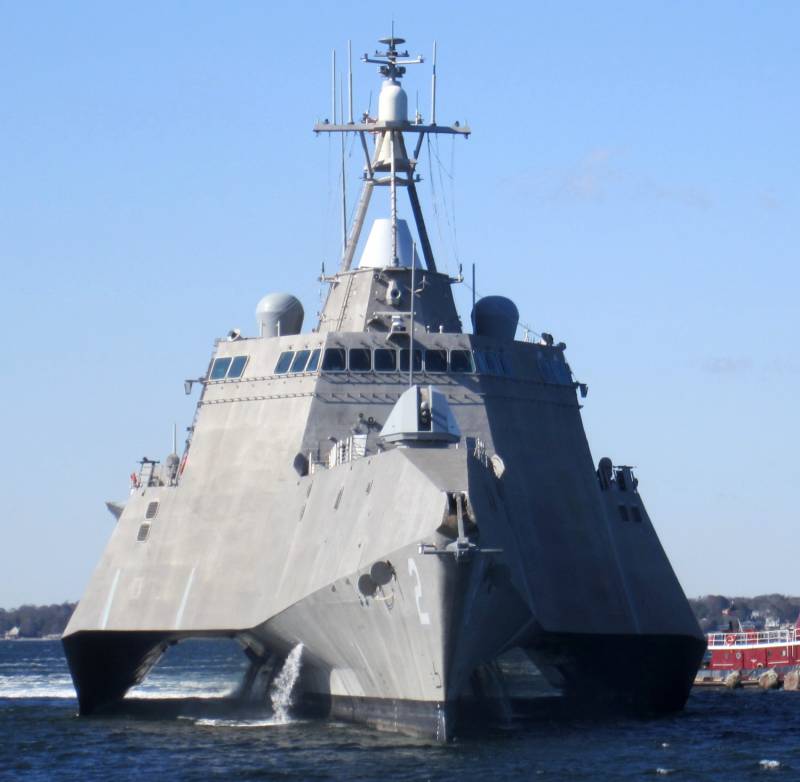 "The US Navy issued a statement that says about changing the concept of the LCS ships. At the same time, their statement by the US Navy was deliberately formulated so as to minimize the meaning of changing the concept, but it is clear from it that the entire LCS project turned out to be a complete failure, "the newspaper writes.
At the same time, the statement of the military mentions no technical deficiencies identified in the ship systems, "because of which four coastal ships this year were disabled," the portal notes.
It follows from the statement that the US Navy "abandons the most important ideas of creating LCS, that is, innovative, but complex mechanisms that should have turned inexpensive (as originally stated) ships with small crews into powerful combat units of coastal areas," the article says .
In fact, "low-cost ships" are very expensive - "562,8 million dollars per ship, which is comparable to the price of the destroyer DDG-51," the newspaper writes.
"Having turned littoral ships into training ones, the Navy simply recognized that they are functionally useless. The LCS concept turned out to be a complete failure, and billions of dollars were wasted, "indicates the resource.
According to the author, this fact should be of serious concern, since the US Navy just ordered the 22 ship under two contracts from two manufacturers at once.